I started my career with SGN fresh out of school in 2012 and the past six years have flown by. I started as a depot apprentice and after I completed my three-year programme became a First Call Operative in our West Kent depot. I noticed an internal opening for a Training Officer which I thought would be an interesting challenge so applied for the role and was lucky enough to get the job.
Media library image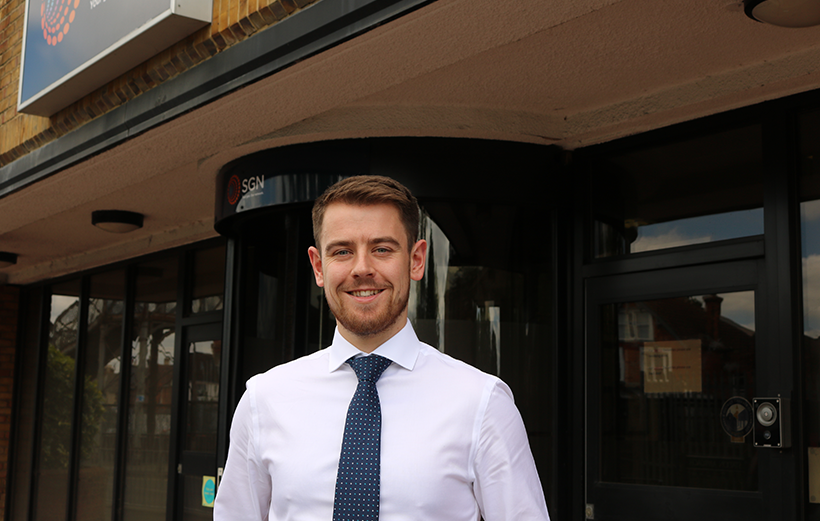 What does a Training Officer do?
As a Training Officer, there's no such thing as a "typical day" as the nature of my work is so varied – this is one of my favourite things about the job. One day I can be writing a policy document and the next I can be helping develop a new pressure management training facility like the one at our East Kent depot used by our maintenance colleagues. This has been extremely challenging and a fantastic opportunity to learn about something new.
One of the other things I have been involved with is looking at ways we can incorporate gamification into our training delivery. This involves using the typical elements of playing a game such as point scoring and competition, and using them to encourage engagement in a learning environment.
The best thing about being a Training Officer at SGN
For me, the best thing about working for SGN is the people, especially in my team, they're such a joy to be around. As part of my role I spend a lot of time in our offices and depots and enjoy meeting new people and learning about what our departments are working on. The range of roles at SGN is so diverse, there's something for everyone. All it takes is the right attitude, a desire to work hard and determination.