Media library image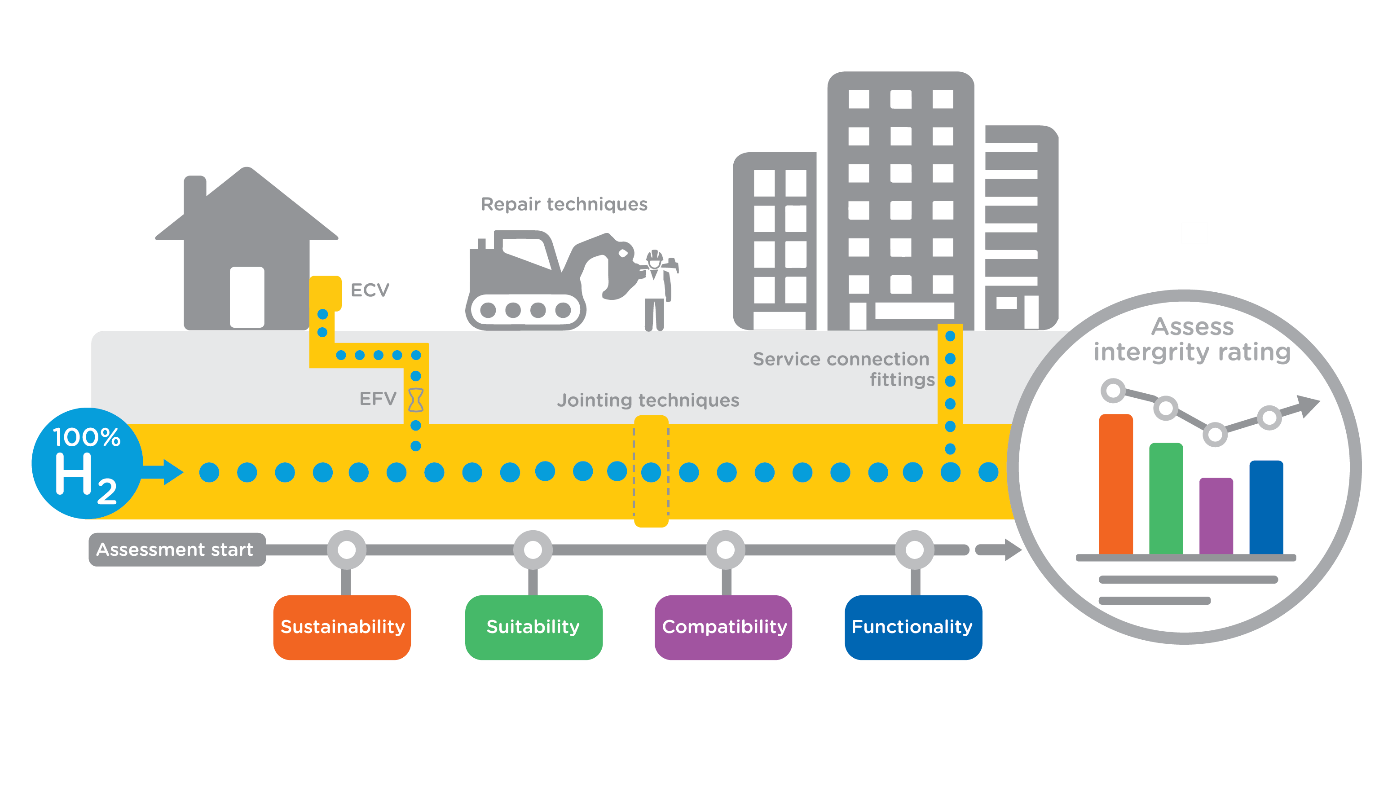 Project Name: PE Materials, Fittings and Joint Techniques
Project Lead: SGN
Partners: HSL
This study will assess the feasibility of distributing hydrogen through a purpose-built PE pipe network prior to construction and operation with 100% hydrogen. 
Great Britain has one of the most advanced and efficient gas infrastructure networks in the world, with over 24 million customers connected to 284,000km of pipeline, including almost 85% of homes. Low carbon solutions that utilise our existing gas network infrastructure could potentially allow for the decarbonisation of heat at the lowest cost and minimal disruption to customers. Demonstrating the ability to use and repurpose our existing gas network infrastructure is therefore essential.
This study undertakes the necessary testing of materials, fittings and jointing techniques. Our aim is to evidence that the PE materials currently used to construct natural gas distribution systems are fit for purpose and can safely transport hydrogen for their intended design life duration.
The tests in this study will address issues associated with a change from natural gas to hydrogen and the effects on PE materials, if any. The study and physical testing focus on the current specifications, standards and underlying principles that are used by the UK gas industry.  These specifications underpin the safety case for PE pipes used with natural gas, therefore testing hydrogen against these standards will ensure that no deterioration occurs as a result of its exposure.
Excess flow valves (EFV) are also a key safety feature for the new network and it is proposed that one will be fitted to each service pipe. EFVs are currently approved for use with natural gas but not hydrogen. A full evaluation of this fitting will need to be undertaken in terms of material, fusion and operation with hydrogen.