We'll begin work to upgrade our gas network in the Glen Road area of Bridge of Allan on Monday 27 June.
This essential work involves the replacement of old, metal gas mains with new plastic pipe, ensuring a continued safe and reliable gas supply to the local community. It will also ensure our network is ready for green sources of energy, such as hydrogen, in future.
We've planned our 35 week project, which will be carried out by our contractor George Ritchie Utilities, in close consultation with the local authorities.
To help minimise disruption, our work will be carries out in phases. Phase one of our project will begin on Monday 27 June and will take approximately 10-12 weeks to complete. The map below shows our phase one working area:
Media library image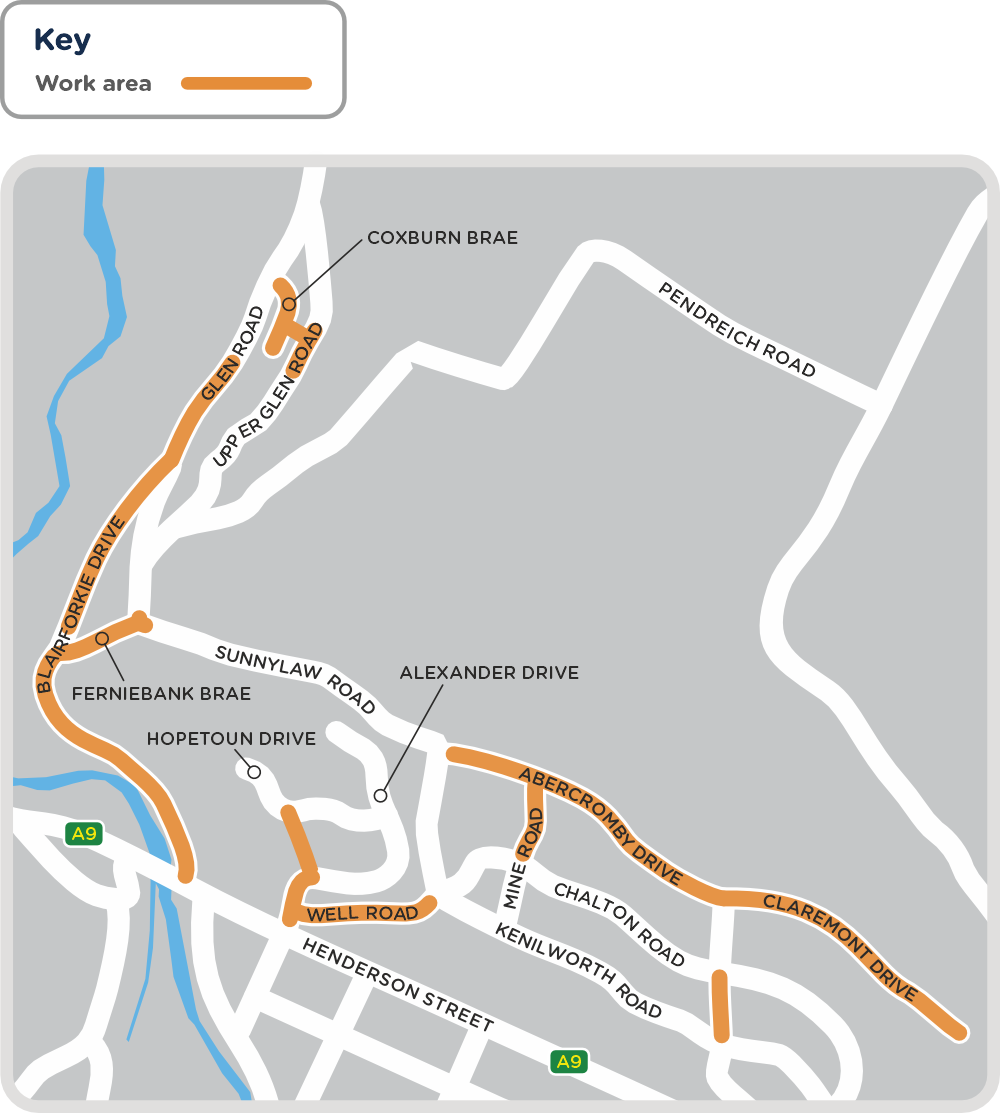 Throughout our project, on street parking will be suspended around our work area to ensure everyone's safety while we work. Access will be given to driveways and entrance gates at all times unless previously agreed with the occupier. As works will be carried out on a phased basis not all restrictions will be in place at the same time.
The following road and footpath closures will also be in place:
Ferniebank Brae - full road closure

Upper Glen Road - road closure between Glen Road and Pendreich Road

Coxburn Brae - footway closure towards Upper Glen Road

Glen Road - road closed at junction with Blairforkie Drive

Well Road - road closed at junction with Alexander Drive

Mine Road - road closed at junction with Abercromby Drive

Abercromby Drive - road closure between Mine Road and Claremont Drive

Chalton Road - road closure between Abercrombie Drive and Kenilworth Road
Temporary traffic lights will also be in place throughout our work, and this may cause delays during peak travel times. We'll be working as quickly as possible to complete our work and will make every effort to minimise inconvenience.
We'll update this page with our progress, and give details of phase two of our project when our engineers are ready to move on to that section of work.
If you have any specific enquiries about this project, please call us on 0800 912 1700 and our Customer Service Team will be happy to help.