We know that during the coronavirus outbreak, our communities will rely on us now more than ever to keep them safe and warm. The safety of our communities and our employees will remain our number one priority in the weeks and months ahead.
We need to carry out safety-critical work to upgrade the gas network in your area. This needs to go ahead now, rather than wait until the pandemic passes, to ensure your local community continues to receive a safe and reliable gas supply.
Following close consultation with the London Borough of Lambeth and Trasport for London, our project will start on Tuesday 9 March 2021 and last approximately five weeks.
We have collaborated with UK Power Networks who will carry out work within the project area at the same time to prevent further traffic management at a later date.
To safely carry out this replacement work we will need to close Coldharbour Lane from the junction with Brixton Road to Atlantic Road, preventing any access to or from Coldharbour Lane at this junction. A signed diversion will be in place. Access will remain for residents.
Media library image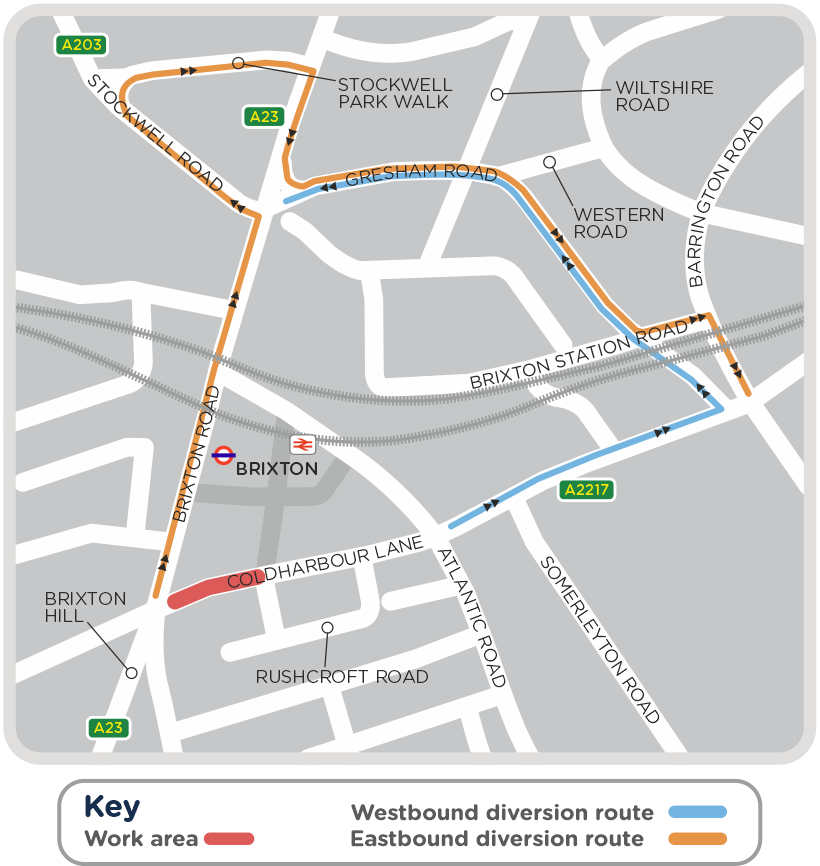 To minimise future disruptions, whilst we are working in Coldharbour Lane, we will also be using our innovative robotic system called CISBOT to carry out the remediation of our three large diameter mains along the adjoining gas pipes on our network.
We're working closely with UK Government and public health bodies to make sure we work safely and in line with expert advice during the coronavirus outbreak. We have extra safety precautions in place to protect our colleagues and our customers from catching or spreading the virus as we carry out our safety-critical project.
We understand that people can get frustrated by roadworks. However, the new plastic pipe has a minimum lifespan of 80 years. This means that when our work in Brixton is complete, residents and businesses will continue to enjoy the benefits of a safe and reliable gas supply for many years to come.