Updated: Monday 14th December 2020
We're continuing to upgrade our gas network in Glasgow's City Centre.
So far, we've already completed gas network upgrades in the locations on this map.
Media library image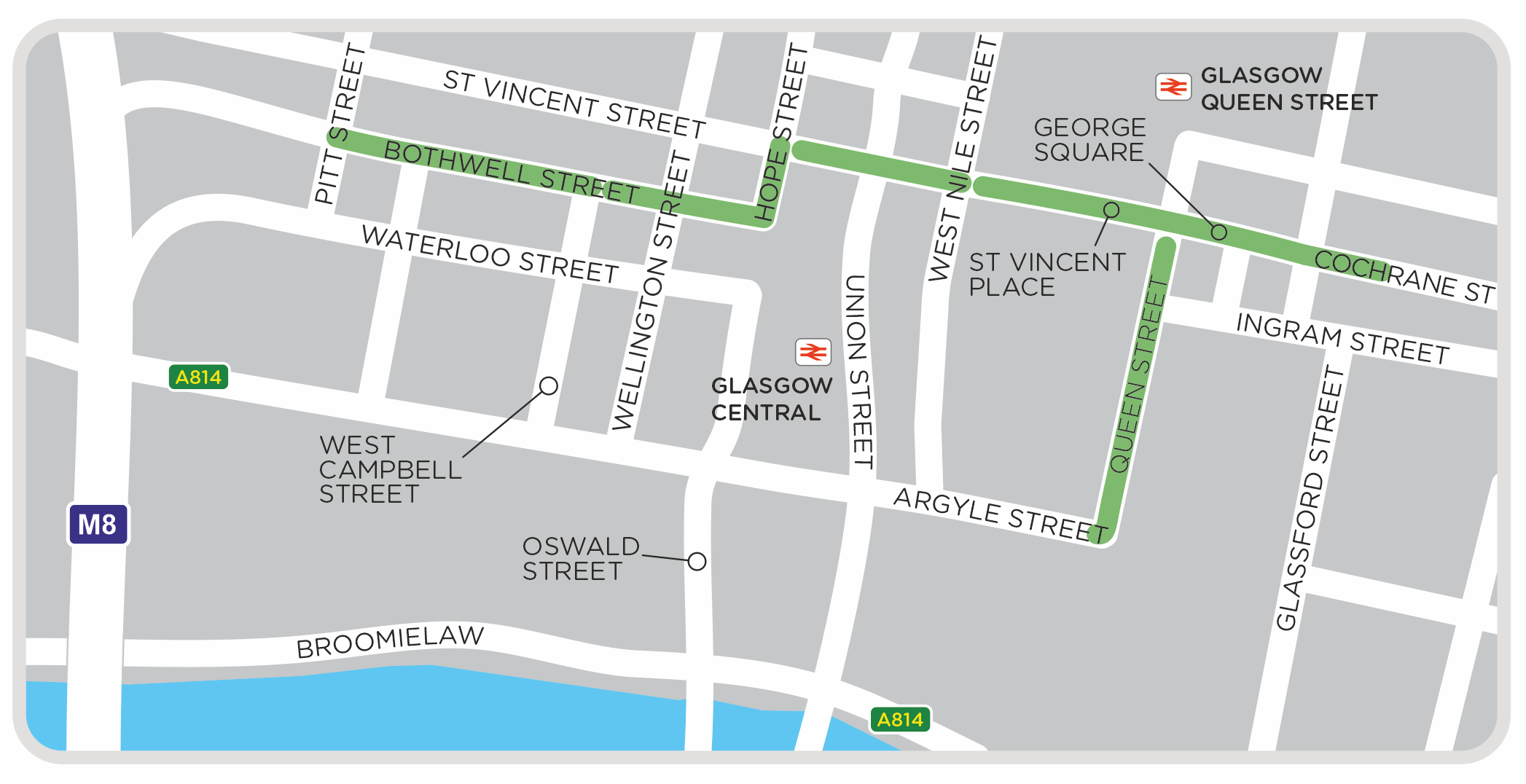 From now, until the end of this financial year (31 March 2021), we'll continue this project working in the following locations:
Argyle Street at its junction with Cadzow Street

Pitt Street

Waterloo Street at the Kingston Bridge on-slip

Stockwell Street at its junction with Osborne Street

Argyle Street at various points from Central Station, to Argyle Street's junction with Dunlop Street

Jamaica Street from its junction with Argyle Street, to opposite number 31 Jamaica Street

Sauchiehall Street, near number 468

Renfrew Street, opposite number 194.
All businesses will be open as normal, assuming no restrictions are in place as a result of the coronavirus pandemic.
We may need to take up space in the road or on the verge for a site storage area for our equipment. We'll restore any areas we've disturbed as quickly as possible. We'll also make good all road surfaces and pavements.
We'll always provide advance notification if we need to use temporary traffic lights or close a road. If our work affects local bus services, this will be advertised in advance too.
Look out for updates on any traffic management we'll need to put in place on this page.