A little extra help when you need it most
We've developed a tool to help keep those living with Alzheimer's, autism and old age safe, retain their independence in their home while giving their family, friends, and carers a little peace of mind. 
Our locking cooker valve is a simple safety device that is fitted to existing gas cooker pipework to stop the use of a gas cooker when you don't want it to be. Operated by a key, your carer or relative can easily turn the value on and off meaning the use of the cooker is safe and managed.
Media library image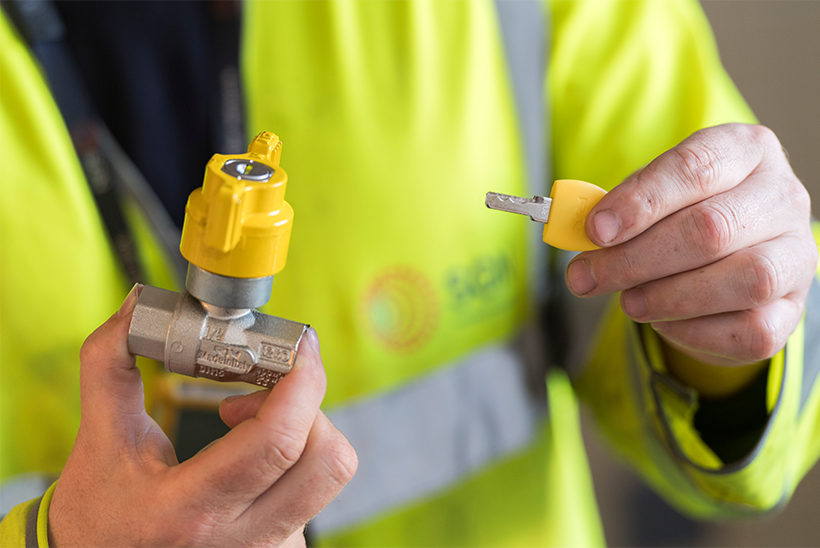 Since our pilot project began in 2015, our engineers have fitted locking cooker valves in homes across Scotland and the south of England. We work with community safeguarding groups including social services, occupational therapists and emergency services to identify customers who could benefit from the safety device.
We've now partnered with the other UK gas distribution networks - Cadent (formally known as National Grid), Northern Gas Networks and Wales & West Utilities - to offer this free service nationwide. We provide this free service regardless of your gas supplier. You don't need to change energy supplier or inform your supplier of the device. 
How to apply
If you think you or someone you know would benefit from having a locking cooker valve installed, please follow the steps below:
Check who delivers your gas. We look after the gas pipes in the south of England and across Scotland. If you're not sure who manages the network of pipes that delivers your gas, the FindMySupplier website is able to let you know who does (gas transporter).
Click on the relevant application form below: