We look after more than 74,000 kilometres of pipes across our network. Making sure these pipes deliver your gas safely and reliably means that we need to upgrade or repair them at times. We know that roadworks can be frustrating, but our essential work keeps you, your family and local community safe.
Roadworks in your area
You can find more about our work in your area by searching on one.network (please note that this is a third party website). You can search for both current and future work by changing the dates in the location search bar. You'll need to sign up for a free one.network account to see our planned work starting in more than two weeks' time.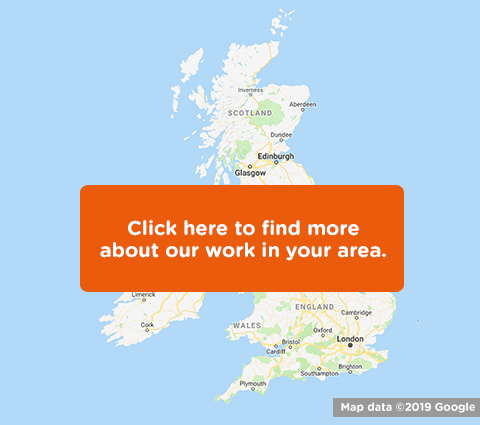 Roadworks FAQs
We have a number of helpful frequently asked questions at the bottom of this page, under the Help & Advice heading.
Emergency gas pipe repairs
When upgrading pipes or installing a new connection, we can plan the roadworks in advance. But when safety is at stake we must respond quickly and efficiently, and this may mean having to carry out streetworks at very short notice or at night. Sometimes we have to start work before the information filters through to our map. When that happens, we'll add that information here.
Wednesday 29 January - A23 London Road, Gatwick Airport
We're continuing to carry out emergency repairs to our gas network along the A23 London Road between the Gatwick Road and Longbridge roundabouts.
Last night, we closed the northbound carriageway to all motorists between the Gatwick Road and Longbridge roundabouts to ensure everyone's ongoing safety around our site as we make the required repairs.
Signed diversions are in place for affected northbound motorists via the A2011 and Balcombe Road.
People looking to access both terminals at Gatwick Airport will need to follow the diversions via the M23 and Airport Way.
It's still too early to say how long our repair will take, but our engineers are working as quickly and safely as possible. We'd like to thank road users for their continued patience and understanding while we carry out this essential work.
Media library image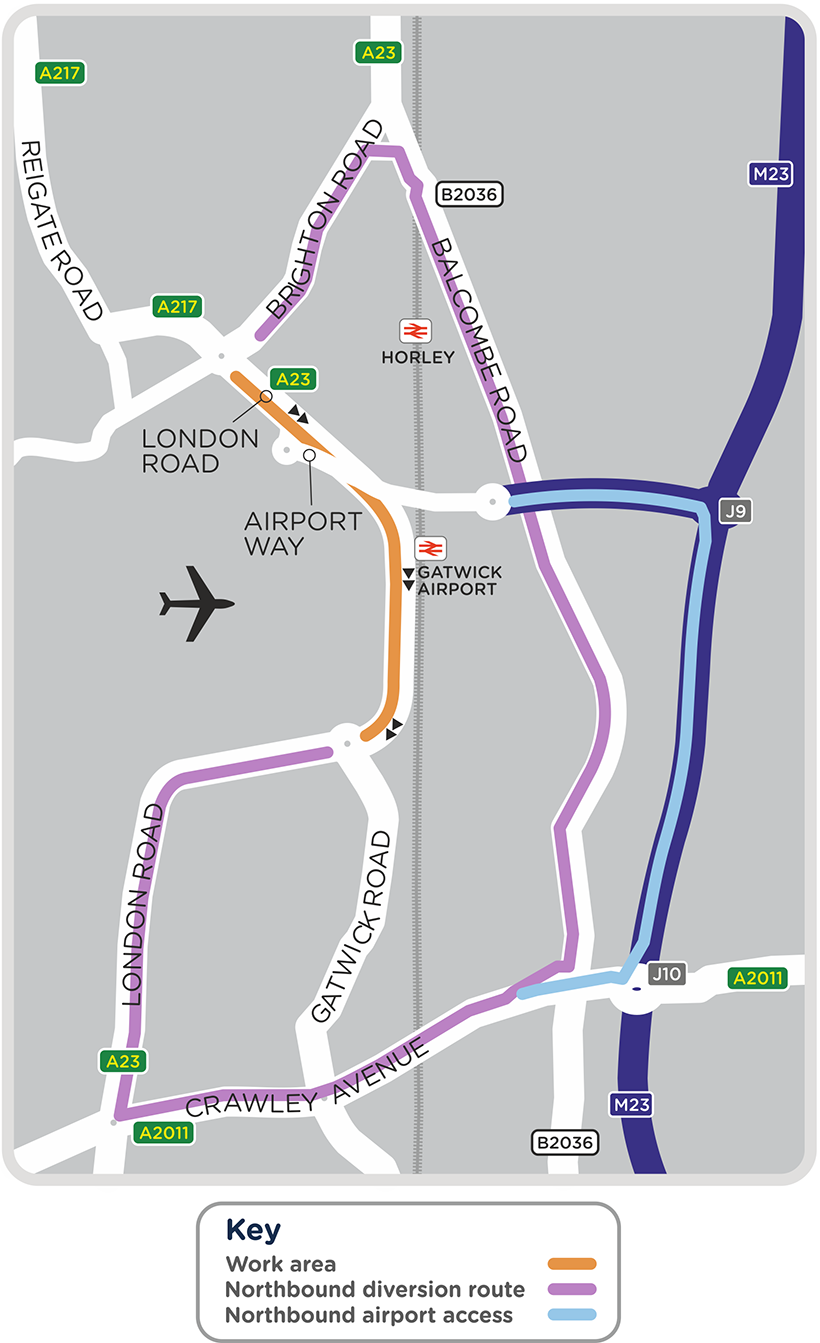 Wednesday 29 January - Provan Road, Glasgow
Our engineers are continuing urgent repairs to our gas main in Provan Road, Glasgow.
While our engineers have made progress, further repair work is required. This is a complex repair which requires deep excavations and specialist equipment. Provan Road is open to northbound motorists only. The road is closed southbound with signed diversions in place.
It's still too early to say how long repairs will take to complete.
We'll continue to keep you updated here.
Wednesday 29 January – Springfield Road, Glasgow
Springfield Road in Glasgow has now been reopened, at its junction with London Road, as our engineers have made good progress with urgent repairs on our gas main.
The temporary traffic lights at this junction have also been removed however, a small southbound lane closure remains in place in Springfield Road outside the Springfield Vaults building. Southbound motorists are still able to turn left and right onto London Road from Springfield Road. 
It's too early to say how long our work will take to complete however, we'll keep you updated here.
Tuesday 28 January - A96, Keith
We're working to repair our gas network in the A96 in Keith between the cemetery and train station.
In order to carry out our repair, we're awaiting specialised equipment to arrive on site - this is expected to be tomorrow morning, Wednesday 29 January. We would like to assure local residents we have carried out our investigations and the area has been assessed as being safe.
From 8.30am on Wednesday 29 January, we will need to re-install our temporary traffic lights to ensure everyone's safety around our work area. To keep the traffic flowing, we'll be manually operating these lights from 7am to 7pm.
Our engineers will work to fix our network as quickly and safely as possible. However, it's still too early at this stage to say how long it will take to complete our work
You can find more details about all our other emergency repairs at roadworks.org.