We're dedicated to keeping our customers safe and warm. We can offer extra help, free of charge, to people who need priority support either temporarily or long term. 
Our services are designed to support people who are over 65, have children under five or are pregnant, have long-term physical or mental health conditions, have a disability or have additional language or communication needs. We could still support you if your circumstances aren't listed above, so please contact us to find out how we could help. 
Whether we're carrying out emergency work to repair a gas leak or planned work to upgrade our network, we'll always do our best to look after you. If you, or someone you know, could benefit from any of our below services, please call our Careline on 0800 975 1818 or send an email to customer@sgn.co.uk.
Media library image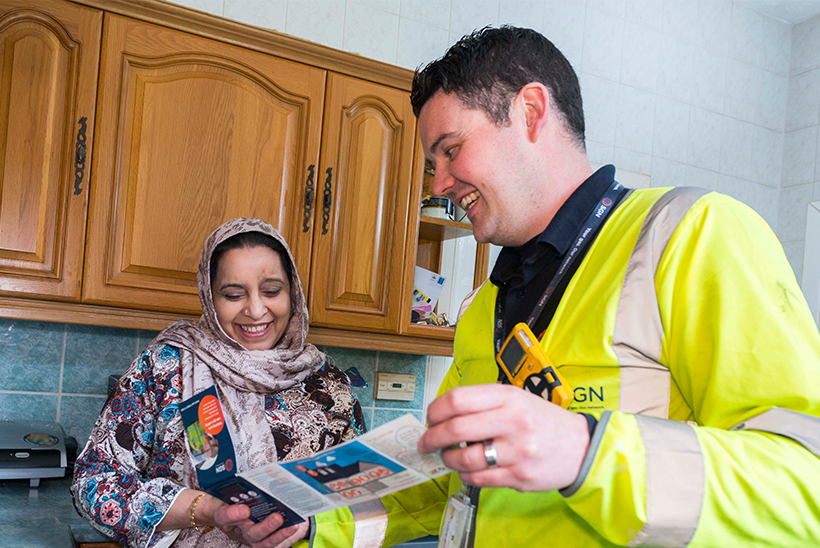 Help to Heat
If you, or someone you know, finds it difficult to afford keeping your home warm, we could help through our Help to Heat scheme. We can connect eligible homes to our gas network for free or at a reduced rate. We can also offer funding towards the installation of central heating. Visit our Help to Heat page to see whether we can help you heat your home for less.
Locking cooker valve
Our free locking cooker valve is a simple safety device that can help people, such as those with Alzheimer's or autism, stay safe in their own homes. You find out more about our locking cooker valve, including how to apply for the free device, on our LCV information page.
Priority Services Register 
The Priority Services Register (PSR) helps us identify customers who need priority support in a gas emergency. It also lets energy companies like us, including your gas and electricity suppliers, tailor our day-to-day services to your individual needs to make sure we're helping you stay safe, warm and well-informed all year round.
If you're not registered on your supplier's PSR, we can help you join for free or you can contact your gas and electricity suppliers directly. 
Please call our Careline on 0800 975 1818 or send an email to customer@sgn.co.uk.
Carbon monoxide
Carbon monoxide is a highly poisonous gas. It's known as the silent killer as you can't see it, smell it, hear it or taste it. Our carbon monoxide advice page explains how to protect your family against this poisonous gas. If you've got concerns about CO, call the National Gas Emergency Service on 0800 111 999 or via textphone (mincom) on 0800 371 787. 
Other ways we can help you
If you're without your gas supply because of an emergency or planned work, we'll provide you with alternative electric cooking and heating appliances.
When we're carrying out planned work to upgrade our pipes near your home, we'll discuss this with you beforehand and we'll arrange for you to have appropriate access to your property during our project.
We work closely with partner organisations to offer further services to help keep you safe and warm. For example, our expert energy advice partners offer confidential, independent information about home energy efficiency, help with switching to better tariffs and support with clearing energy bill debt. If you could benefit from any of these services, please call our Careline on 0800 975 1818 or send an email to customer@sgn.co.uk.