Date:
03 Dec 2021
Media library image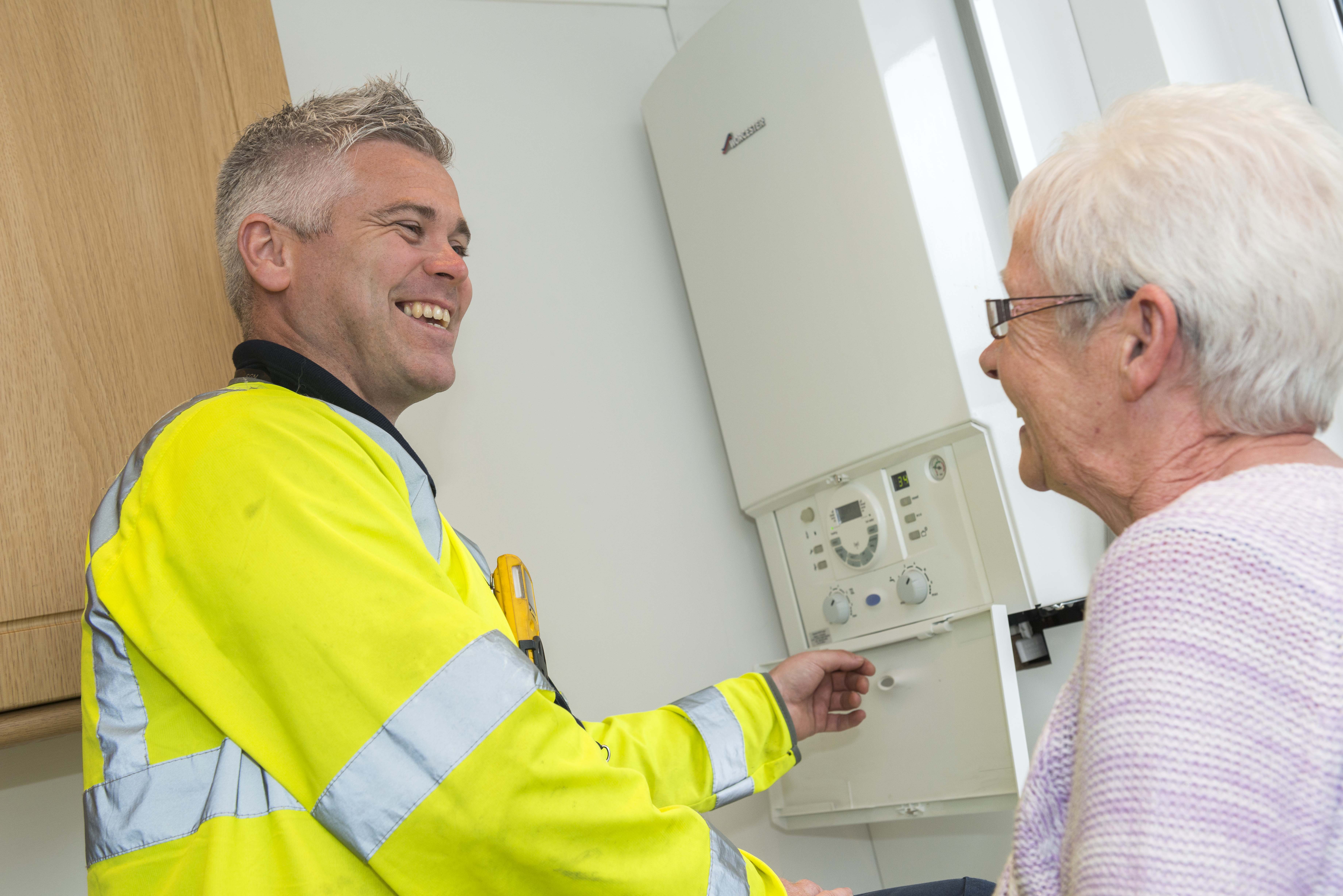 Thousands of people struggling to meet their rising energy costs are missing out on free and reduced cost connections to the gas network in Scotland and southern England.
National Energy Action (NEA) has warned an increase to the energy price cap next April could see the cost of heating the average home to double. Average domestic dual fuel energy bills have already gone up by over £230 per customer and could rise by a further £550 a year.
Despite this, heating your home with gas is still between three and four times cheaper than heating with electricity. But thousands of people affected by these rises could avoid these costs through SGN's Help to Heat gas connection scheme.
Since 2013, we've connected nearly 30,000 properties to our gas network to enable affordable heating to be provided to vulnerable households. Many eligible households are missing out on access to a £20m fund we have set up to support heating installations up until March 2021.
We've helped people like Carol Broadbent, who is retired and lives alone in a small bungalow in a rural area of Battle in East Sussex, where she was relying on an oil boiler that was skyrocketing her energy bills because it was old and inefficient.
Carol said: "I've lived in the house for seven years but my old oil boiler was here before that, so it really needed changing but I was worried about the costs."
Through the Help to Heat scheme from SGN and our delivery partner YES Energy Solutions, Carol received funding for a connection to the main gas network and towards a first-time central heating system, including a brand new A-rated boiler. It was all fully funded which meant Carol didn't have to worry about winter weather fast approaching.
Carol said: "The new boiler heats up so much quicker and the rooms in my house are so much warmer than they were before I had the new heating. Everyone I spoke to on the scheme was all very helpful, I had no idea I could qualify for the funding so that was excellent to hear from them. Even the installers were very helpful and tidy – overall it was a very positive experience."
With the improvements from the Help to Heat scheme, Carol will save money on her energy bills for years to come. It's open to qualifying residents in parts of Scotland and southern England.
To find out if you're eligible, visit sgn.co.uk/HelptoHeat or call our partner YES Energy Solutions on 0800 015 5174 and speak to a Help to Heat advisor.