Date:
05 Jul 2019
Our Head of Replacement (Southern) Tracey is on the way to raising more than £1,500 for Crohn's and Colitis UK after her family was touched by the condition in the most tragic of ways.
Tracey Mcintyre, who is based at our St Mary Cray office, was among hundreds of people who took part in the 10km WALK IT London event on Saturday 8 June.
Media library image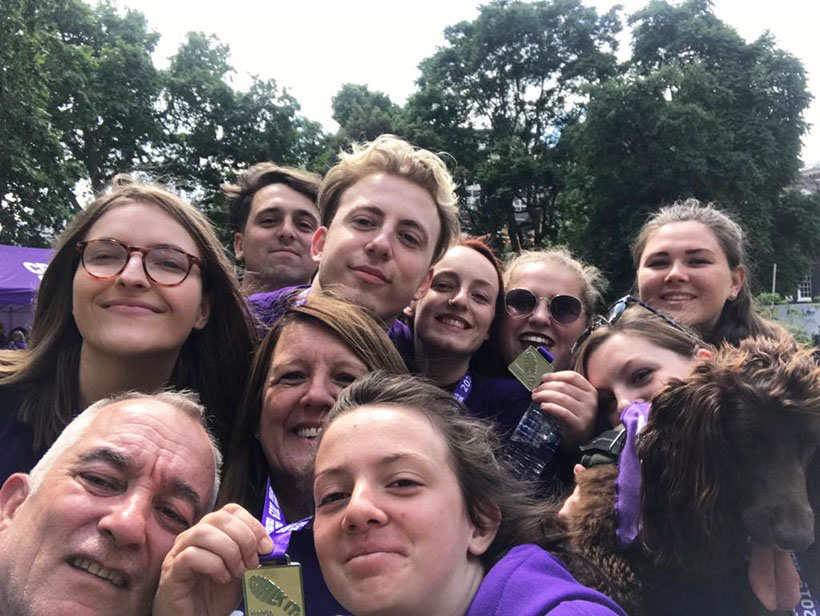 Crohn's and Colitis UK is a charity very close to Tracey's heart. Her son's partner Charlotte tragically lost her mum after an operation for Crohn's disease and Ulcerative Colitis earlier this year. The leading UK charity helps those affected by the diseases and gives them a better quality of life, with the ultimate mission of finding a cure.
Tracey explained that her fundraising efforts were inspired by Charlotte, and that raising awareness of the illnesses is so important: "To see a young woman of 20 struggle to come to terms with the loss of her mum, and yet continue to support her brother and sisters in all ways possible has been incredible to me. Charlotte's strength in wanting to raise awareness and give support by sharing her family's story is also an inspiration to me.
"Charlotte's mum Emma was diagnosed with Crohn's when she was 16 years old. Since being diagnosed, she was on a combination of drugs to treat the symptoms of this cruel disease, including regular injections of morphine for the pain she suffered. This disease took a toll on Emma over the years and she also suffered from other illnesses - many attributed to her body's fight against Crohn's and Colitis and the lack of nutrients her body was able to absorb – including Rheumatoid arthritis, restless leg syndrome, asthma, eczema, acid reflux, gallstones and rapid deterioration of her eye sight.
"She'd already undergone surgery a few times, but in 2018 Emma started deteriorating, losing weight rapidly and was unable to eat and drink without being sick. She was admitted to hospital and was there for nine weeks with pneumonia and sepsis. Further surgery was then her only option and a total bowel removal was required. Emma had her operation on 4 April, telling Charlotte that morning that at last she would be able to live a normal life once fully recovered. Though the surgery went well, Emma died the following day from sepsis, never regaining consciousness. 
"These diseases are often not discussed or shared due to the sensitivity of the symptoms and embarrassment of seeking medical advice, so please read and seek medical advice if needs be.  Any changes are always worth getting checked out." 
Donations are still coming in, but so far Tracey, Charlotte and the rest of the team have raised nearly £1,500 for Crohn's and Colitis UK in sponsorship from family, friends and colleagues. This total has been boosted even further by a £500 donation from our Into Action fund, which supports employees who give up their time for charity.