Date:
09 Aug 2019
Media library image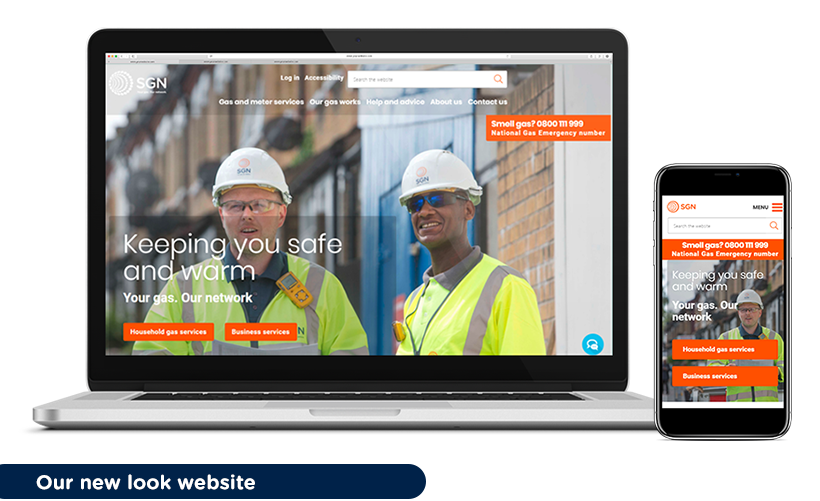 What's different?
Over the last year, we've been working with our customers to better understand how we can make our website easy for everyone to use while delivering the best service.
We've transformed our website with a new, clean design and intuitive navigation so it's easier for you to find the information you need. It's also fully responsive with mobile devices, making it easier to view on a wide range of web browsers including on smartphones and tablets.  
This site is now fully accessible to the WCAG's AA standards and includes the following:
Larger text

Mobile responsive pages

Easy to understand language

Descriptive imagery

Contrast ratio of at least 4.5:1

Captions on our pre-recorded videos

The Recite-Me accessibility tool. This will translate our website into 103 languages, adjust colour schemes and text sizes and provide 'text to speech' content.
What's happened to my current Connections application form?
If you submitted an application for a new connection, gas meter alteration or gas disconnection on our previous website before 6pm on Thursday 8 August, we've migrated your account and application to this website.
Login to your Connections account here.
If you submitted an application between 6pm and 8pm on Thursday 8 August, your application has not been transferred to this website and you'll need to restart your application.
What's happened to my Connections account?
We've moved your Connections account to the new website. The only thing you will need to do is reset your password when you login for the first time after Friday 9 August.
What will happen to my job application?
We use a third party application called Cornerstone to manage all our vacancies, so your job application has not been affected. If you would like to keep up-to-date with our new job opportunities, please visit our Careers Hub.
If you have any questions about our new website, please get in touch with our Customer Service team. The quickest way to speak to our team is via LiveChat, use the chat icon in the bottom right of your screen to start the conversation. (Live Chat is available Monday to Friday, 8am until 6pm).  Alternatively, visit our Contact Us page to find more ways to contact us.