Date:
03 Sep 2019
Media library image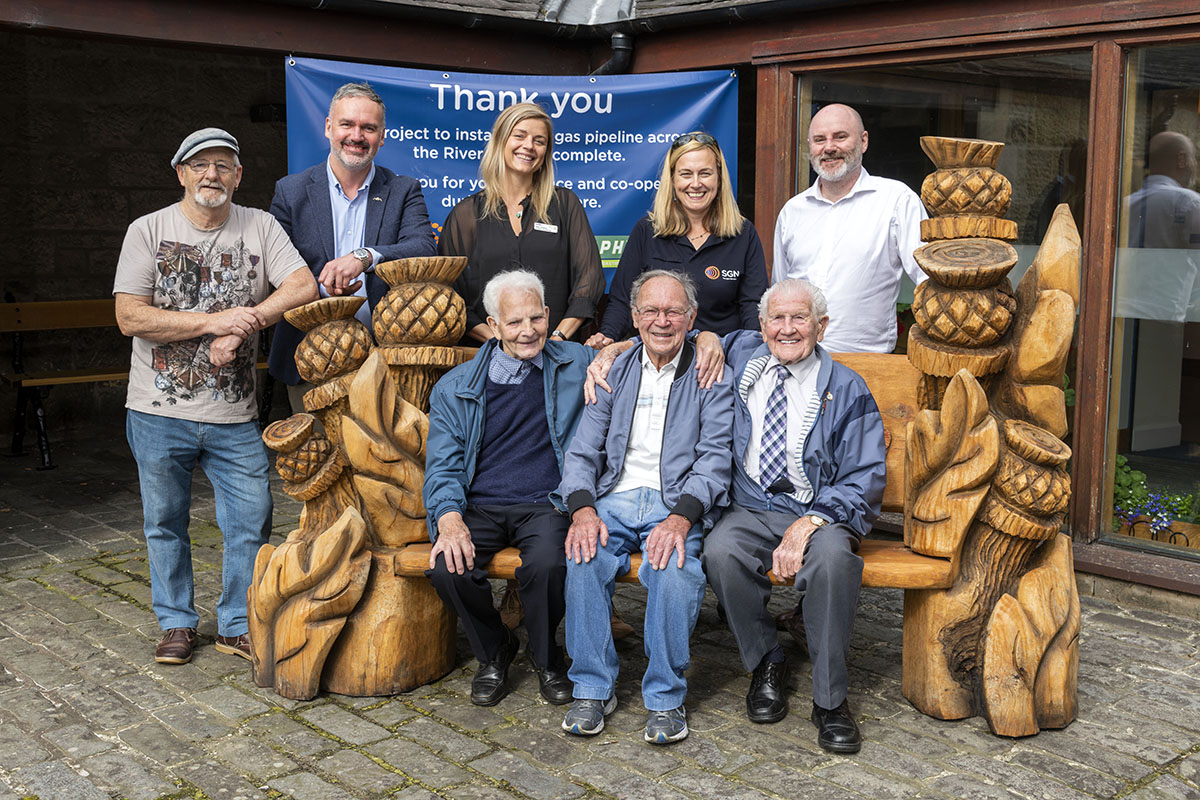 Gas distribution company SGN chose an unusual way to say a big thank you to one of the community stakeholders affected by its Erskine Bridge pipeline replacement project across the River Clyde.
Part of the major engineering project involved felling a small number of trees in Boden Boo Community Woodland so SGN commissioned Jonny Chainsaw to carve one of the felled trees into a splendid bench which it happily donated to ERMAC – the Erskine Reid Macewen Activity Centre for the use of its veterans.  The bench was designed by members using the Centre's workshop and incorporates thistles from The Cameronians (Scottish Rifles) cap badge, along with poppies for Remembrance Day.
The bench will take pride of place at the entrance to the centre and was unveiled by Jason Fearnley and Sam Gillespie who designed it. They were joined by SGN Project Manager David Rae and Frank Coyle and Barney Roberts who have both recently celebrated their 93rd birthdays.
SGN Project Manager David Rae said: "When I found out I was going to be leading our pipeline project at Erskine one of the first things I thought about was Erskine Hospital and the veterans the charity cares for. To be able to contribute something to the people who have served their country makes me immensely proud.
"We worked closely throughout our project with staff at veteran's charity Erskine and it was fantastic to come to the centre to met everyone. The centre and the veterans are truly inspiring."
Debs Dickson, Erskine Reid Macewen Activity Centre Manager said: "We are delighted with the bench; it looks fantastic. We are very proud of veterans Sam and Jason who designed it. The talent we have here at the centre is now on display for all to see. Thanks to SGN for the bench and for all their support helping us out with different projects while they were working close to our centre."