Date:
05 Jul 2019
Media library image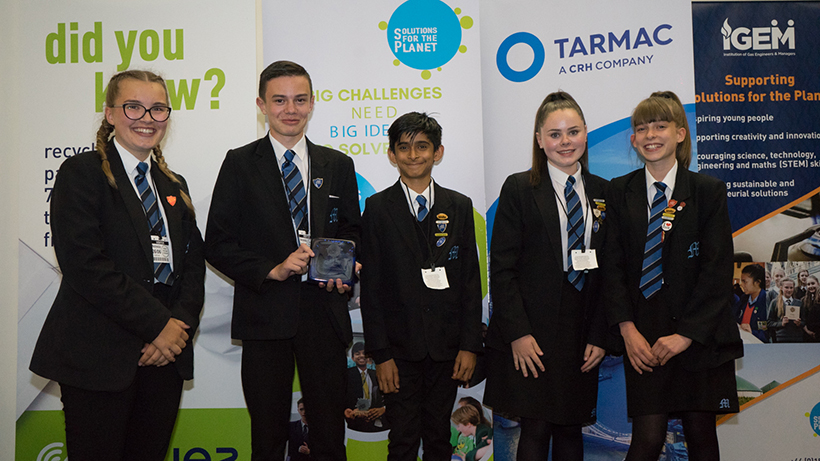 A team of secondary school pupils from Portsmouth mentored by SGN have won this year's Solutions for the Planet Big Ideas Competition National Final.
The five-strong RenewAbus team from Mayfield School amazed judges and MPs at the Palace of Westminster on Wednesday 26 June with their idea of a recycled bus reliant on seven forms of renewable energy to power it. The judging panel was impressed with the team's scientific knowledge, prototype, presentation skills and the connections they've made with local companies.
Business partner mentors from SGN, Tarmac, IGEM, Brammer Buck & Hickman, Mears Group and SUEZ have supported teams during the academic year as part of the Solutions for the Planet (S4TP) programme. The S4TP Big Ideas Competition gives pupils the opportunity to work with businesses to create ideas that could solve societal and environmental problems facing the world, while exploring opportunities within science, technology, engineering and mathematics.
Media library image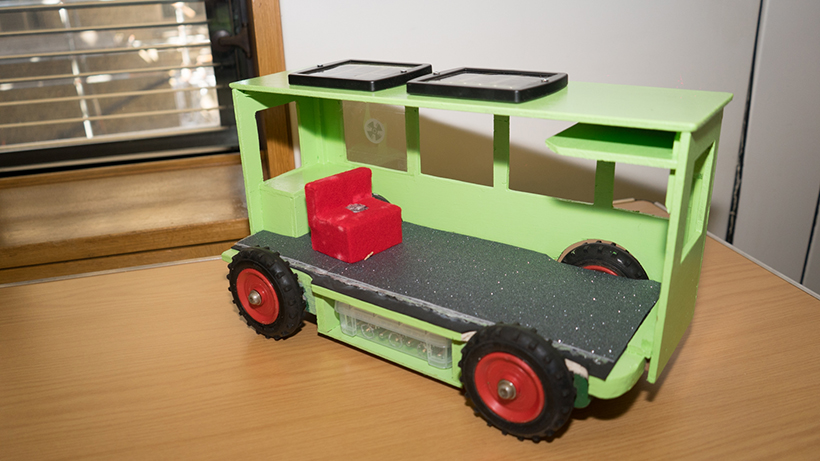 Our Communications Officer Dan Brown worked with the winning team this year, helping and encouraging the team to develop their idea from its conception to presenting it in London. Dan said: "It's fantastic that the RenewAbus team's creativity, entrepreneurialism and dedication has been rewarded with this well-deserved accolade.
"It's pleasing to see the development of this innovative idea and the individuals' confidence growing all the time. They're working as a fluid small organisation where each member has positively contributed and taken responsibility to help the team achieve its goals. It's been brilliant to work with such a talented group of people who are genuinely passionate about helping the environment and I can't wait to see this idea progress beyond the competition."
Twelve teams in all presented solutions to sustainability issues at the National Final last week after progressing from regional finals held at local universities and museums. Mentors from across our business had been working with five of the finalists on their ideas, and all those who reached this stage can be extremely proud of their achievements and unique ideas.
Our Head of Community Pamela Goee was on the judging panel and said: "The standard of ideas, business plans and presentations at this year's final were excellent. The knowledge and entrepreneurship demonstrated is astonishing when you consider the ages of the people producing these ideas. It made it very difficult to decide upon a winner, but their deep understanding of an environmental problem and creative skills of how to help solve that, gave RenewAbus the edge.
"Our partnership with S4TP and the local community is as beneficial to us as it is to the students we work with. Our involvement creates a connection between our business and the communities we serve, while shaping and developing the skillset of potential future employees. Well done to everyone who has been involved in the programme this year."
Jen Baughan, CEO of S4TP, said: "The Big Ideas programme has given over 3900 young people opportunities to imagine and innovate entrepreneurial solutions to challenging sustainability issues with the help of their business mentors.
"The confidence that the young people have developed and their belief and passion in their ideas is inspirational, and it's largely down to their dedication and commitment, and that of their teachers and business mentors from SGN, and our other partner organisations."
Media library image