Date:
05 Apr 2022
Media library image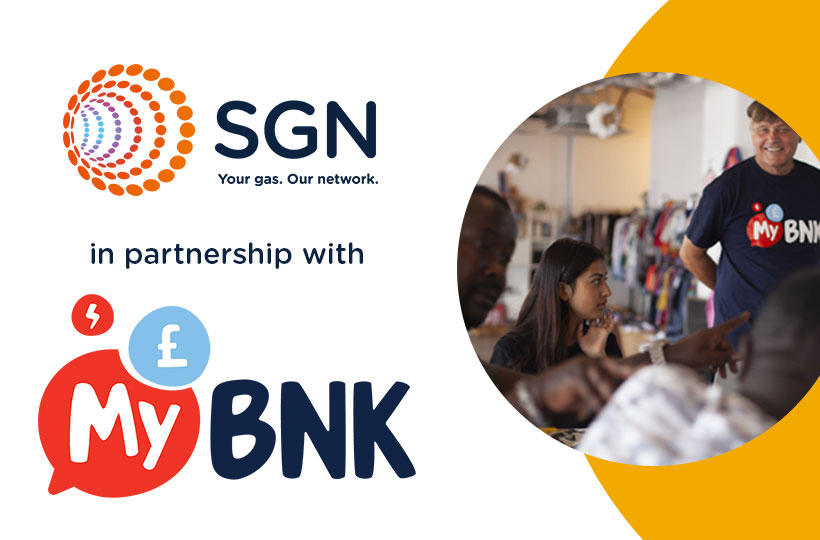 Gas distribution network SGN has partnered with financial education charity MyBnk to make sure young people are using their energy safely, efficiently and affordably during the cost of living crisis and energy price cap rise.
MyBnk has created two special editions of their My Moneycast video series, sponsored by SGN, which look at a range of energy topics affecting young adults such as financial support to meet the cost of rising bills, using gas safely and the benefits of signing up to the Priority Services Register.
The series looks at staying safe and warm at home with details on support schemes available for people across the UK. It also includes what to do in the event of a gas leak and information on carbon monoxide (CO) safety and its effects. As part of episode two, Emergency Gas Responder Luke, based at our Poole depot, was interviewed about the symptoms of CO and what to do if a CO leak is suspected.
The videos are aimed at young people about to enter independent living with viewers typically aged 16 to 25, although the information could be suitable for all adults. It is hoped around 2,000 young people will eventually watch the videos, which will also be shown to groups at MyBnk's Money House project, a youth homelessness prevention project.
Our partnership with MyBnk comes as part of funding made available to us through Ofgem's Vulnerability and Carbon Monoxide Allowance, designed to help communities and individuals most in need. It also allows us to develop collaborative educational materials such as this special My Moneycast series.
Guy Rigden, CEO of MyBnk, said: "It's vital we support young adults with information to help them manage rising energy bills, particularly those without a financial safety net who need to make the right decisions first time. MyBnk's My Moneycast with SGN will help them navigate the cost of living crisis and stay safe with energy."
Kerry Potter, Group Social Impact and Vulnerability Manager at SGN, said: "Research has shown young adults are least aware of the dangers of carbon monoxide poisoning, and that many young people find managing their household finances challenging, being one of the most financially vulnerable groups in the UK. Therefore, it's vital we make use of the Vulnerability and Carbon Monoxide Allowance to make a real positive impact. We're delighted to be partnering with MyBnk and reach a wider audience of young people, helping them to get a better understanding of the financial support available to them and how to use their energy safely and most efficiently."
MyBnk's My Moneycast energy special episodes are available on their YouTube channel here.