Date:
13 Nov 2020
Media library image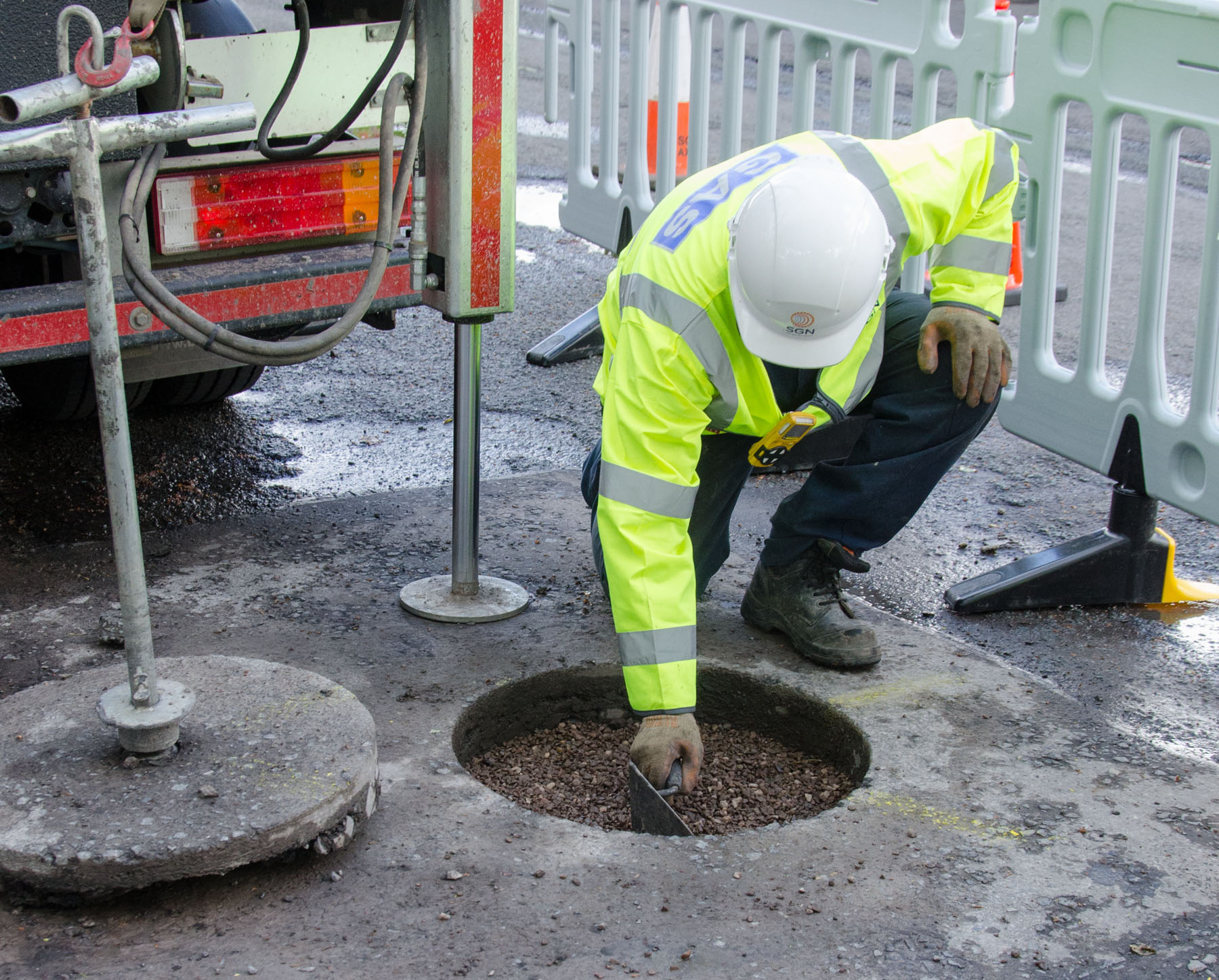 We're thrilled Transport for London (TfL) has recognised three of our innovative new technologies as the Best Use of Lane Rental Funding at the inaugural Roadworks Charter Awards 2020. 
The Roadworks Charter Awards recognises the top UK utility companies which are focussed on managing the challenges of roadworks in London making them safer, more sustainable and more efficient.
Making sure our pipes deliver your gas safely and reliably means that we need to upgrade or repair them at times. Some of this work takes place in London where TfL's Lane Rental scheme encourages companies to carry out work as quickly and efficiently as possible by charging a fee. The scheme helps limit disruption on the most traffic-sensitive roads at the most traffic-sensitive times by investing the money raised into innovative initiatives designed to reduce disruption caused by roadworks.
Three of our latest roadworks innovations, in which a total of £1 million was invested by the TfL scheme, were recognised in a virtual award ceremony on Wednesday as the Best Use of Lane Rental Funding. The modernisation of our Core and Vac technology and two new initiatives which will help us during high volume gas escapes (HVGEs), will greatly reduce disruption and improve safety while we work in London's busy roads.
 
Core and Vac
This technology allows our engineers to carry out a range of work through small keyhole excavations, vastly reducing the size of excavations needed and traffic management required. We developed Core and Vac technology seven years ago, but it has now been modernised to improve safety and efficiency. The machinery can now be controlled safely and remotely, and the time spent on site has been reduced considerably, from 4-5 days to a single day, using more efficient vacuum technology.
 
High Volume Gas Escape (HVGE) Toolbox
Though rare, damages to our high-pressure gas mains can be dangerous due to the volume of gas escaping. The HVGE Toolbox contains several specialised tools which will quickly stop gas venting into the atmosphere, allowing traffic and pedestrians to pass by safely while our teams complete their repairs.
 
Distribution Network Information Modelling (DNIM)
While the HVGE Toolbox helps us repair gas escapes, our DNIM project will help prevent them. We're developing a tetherless robot which can travel through our network of pipes building a 3D virtual map which will help all utilities and contractors safely plan their work and avoid damage.
 
SGN Head of Innovation John Richardson said: "I'm delighted with the recognition we've received from TfL for our use of the Lane Rental funding. We know that roadworks can be frustrating, so we're always investing in innovation to limit disruption but also make things safer and more efficient for the communities where we work and for our people.
"We've recently been awarded more funding from TfL for a fourth project – the Stent Bag. The concept of our Gas Stent technology is similar to that of a stent used in the medical industry. Our teams can insert it into a damaged gas main at a safe distance. Then, once it's pushed into position, it expands to temporarily seal the damage while allowing gas to flow through it. This quickly reduces the volume of gas escaping, while ingeniously keeping our customers' gas supplies on throughout."
SGN Director of Operations South Glenn Norman added: "We are working hard with TfL, The Greater London Authority (GLA) and the London Boroughs to continually innovate to reduce the impact roadworks have on the day-to-day lives of our customers in the capital."