Date:
17 May 2022
Media library image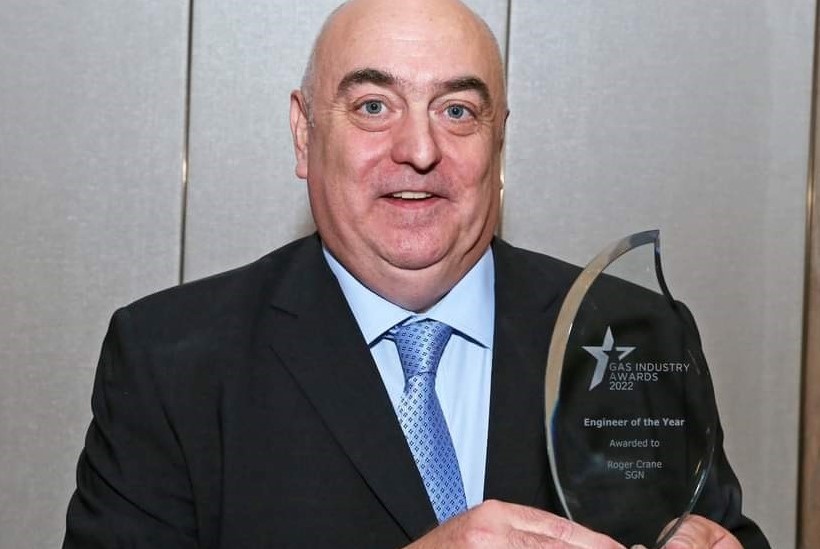 Media library image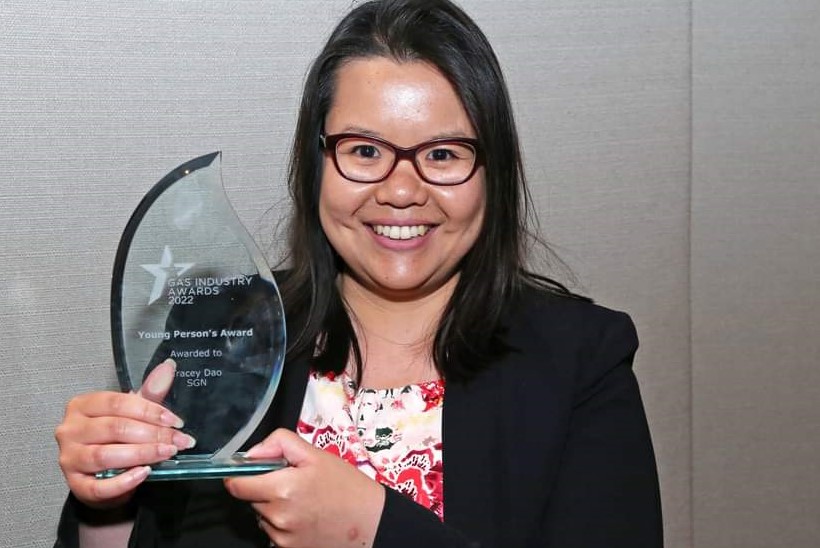 It was a memorable afternoon at IGEM's prestigious Gas Industry Awards this year, where we won in two categories.
Our warmest congratulations go to Roger Crane, who was named Engineer of the Year.
Roger is our Gas Control Manager and based in Horley. He is a dedicated engineer who, on a daily basis, makes a significant difference to colleagues, customers, the environment and energy users across the UK. He is a recognised leader in our industry and it's wonderful for this to be acknowledged at such a senior level.
Roger's expertise and calm and reassuring presence ensures our colleagues are kept safe and secure. He is regularly called upon to be the SGN representative at a local, regional and national level.
Roger joined the gas industry in 1980 as a Gas Distribution Apprentice; after a number of years working on the tools, he had a variety of office-based jobs before moving to Gas Control, working his way up to be Gas Control Manager. Roger is currently responsible for the operations side of GCC and SGN Security Alarm Receiving Centre.
Meanwhile, Solicitor Tracey Dao received the Young Person's Achievement Award. Tracey is extremely passionate and committed to ensuring our company achieves the highest standards. She's an effective, capable lawyer who is pragmatic and commercial. Her judgement is superb and her counsel is respected at all levels within our business.
Tracey joined us in 2018 as Property Dispute Solicitor. Since then, she has been a highly proactive member of the team, extending her work into Health and Safety – an area of particular interest to her, carving out a role for herself that adds significant value to our company.  
Roger and Tracey were on hand to receive their awards at the ceremony in London, which was attended by 150 people. The event is organised by IGEM (the Institute of Gas Engineers and Managers) with the Energy and Utilities Alliance (EUA). It recognises the contribution of the gas industry's most innovative, dedicated and outstanding members. 
This year, there were more than 100 entries for 10 categories.
Oliver Lancaster, CEO of IGEM, said: "This award ceremony is a celebration of all the hard work our industry has been doing not just to keep our homes warm and our businesses working throughout the pandemic, but also to support the country's transition to a more sustainable gas future.  
"Every day, people working in the gas industry are striving to bring cumulative emissions down, deliver gas with security and flexibility, raise the competitiveness of green technologies and make our rapid journey to net zero as painless and as fair as possible for everyone."
Mike Foster, Chief Executive of the Energy and Utilities Alliance, said: "The gas industry is brimming with talent and innovation, but there is so much good work that goes unreported. The Gas Industry Awards are a chance to recognise, celebrate and share some of that work, and also showcase some of the impressive talent within this fast paced industry."