Date:
15 May 2019
Media library image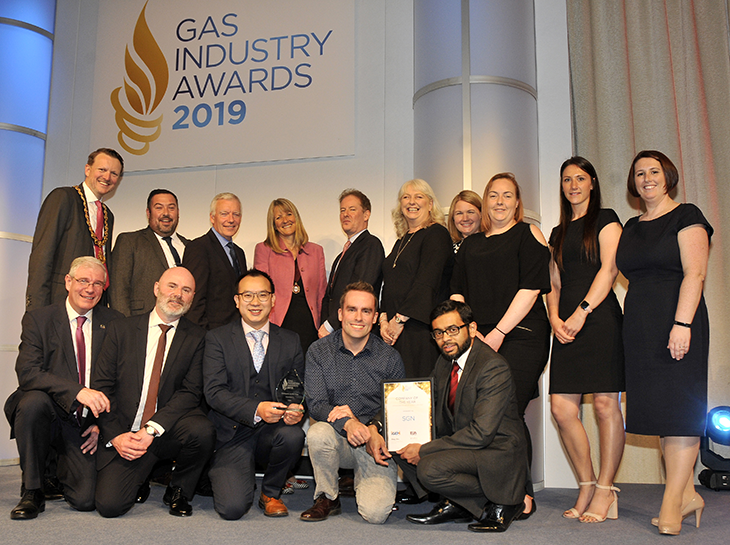 We've scooped the prestigious 'Company of the Year' award at today's 2019 Gas Industry Awards, organised by the Institution of Gas Engineers and Managers (IGEM) and the Energy and Utilities Alliance (EUA).
Leading the way on customer satisfaction, investing in our people and playing our part in the UK's transition to a low-carbon energy future are all reasons behind our award win this afternoon. 
We believe the gas networks have a vital part to play in the UK's future low-carbon energy mix and we're developing a decarbonisation pathway for the gas networks to become 100% low carbon. We're seeking to demonstrate this potential through projects like H100 and Aberdeen Vision, which we're showcasing at next week's Utility Week Live Conference in Birmingham.  
Our CEO John Morea said: "Our company is made up of highly professional, dedicated engineers and supporting teams doing an exceptional job delivering gas to our customers 24 hours a day, 365 days a year. This award recognises the hard work and commitment of all our people who go above and beyond to look after our customers and stakeholders. I'm exceptionally proud that we've received this award today." 
Steve Edwards, IGEM President and Chair of Judges, said: "This year's shortlist is a masterclass of innovation, engineering excellence and creativity. The entrants have excelled once again in demonstrating their professionalism and we are reminded just how fortunate we are to have so many talented people working in our industry."