Date:
23 Jul 2020
Media library image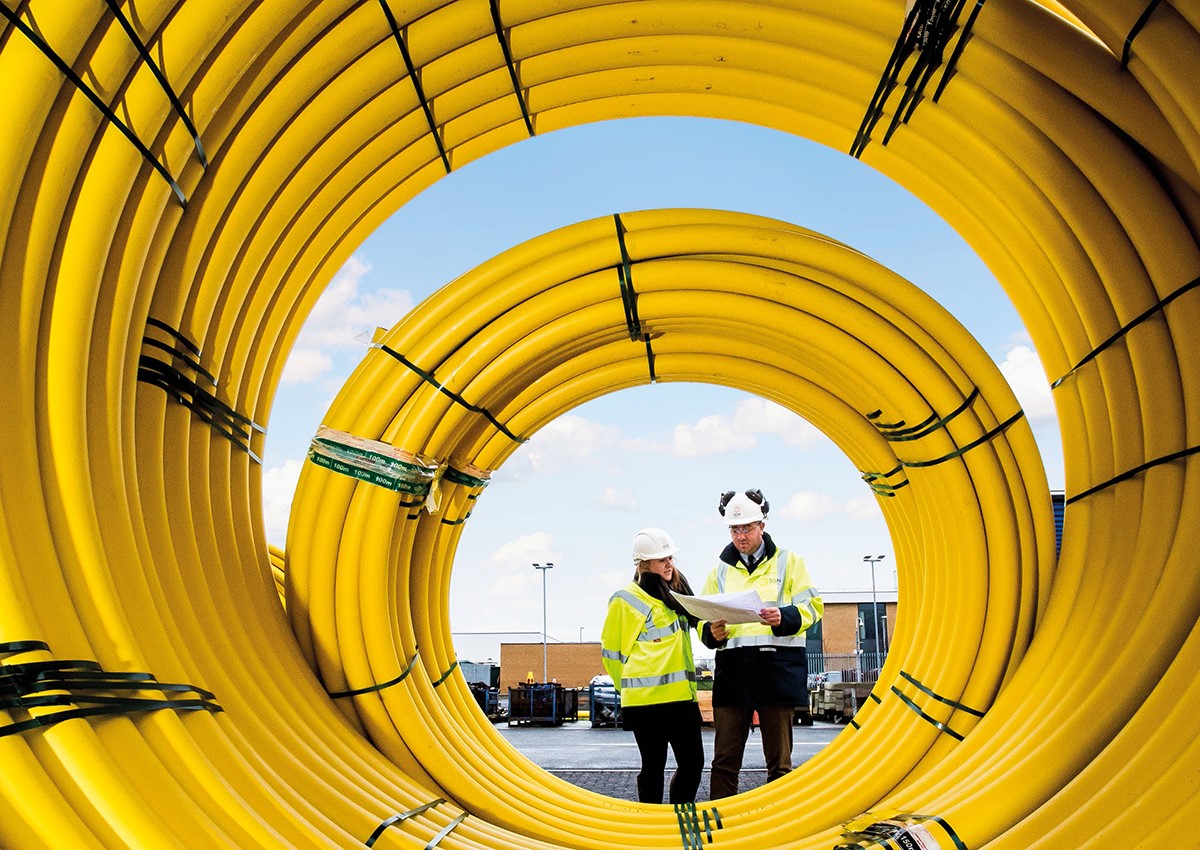 The UK can become a global leader in low-carbon technology by investing in cutting-edge hydrogen research.
That's the scale of the opportunity outlined in our Green Recovery Investment Prospectus, which is published today. Developed in conjunction with Environmental Resources Management (ERM) and Pale Blue Dot Energy, the prospectus sets out opportunities for investment in research and development programmes that could bring significant reductions in carbon emissions while creating thousands of jobs.
With up to a third of the country's carbon emissions coming from central heating, the least disruptive way to meet legally-binding net zero emissions targets will be investment in hydrogen solutions. Analysis has shown there is no realistic scenario where the UK can meet these emissions targets without hydrogen playing a key role in the decarbonisation of sectors such as domestic heat, industry and heavy transport.
Our key shovel-ready project, H100 Fife, is a world-first hydrogen heating network – powered by clean offshore wind - that has the potential to cut 1.5Mt of CO2 across its five phases. Others, such as Aberdeen Vision, Acorn Hydrogen and the Dolphyn Project, could cut CO2 emissions by 14.7Mt – the equivalent of taking 3.1m cars off the road.
The Green Investment Prospectus also outlines the importance of developing scaled carbon capture and storage (CCS) projects, such as Acorn CCS, to support the development of the hydrogen economy. The project, led by Pale Blue Dot Energy, could produce a carbon benefit of 47m tonnes per year.
It's also estimated that by 2050, full investment in all future phases of the projects outlined in the prospectus could create up to 100,000 jobs.
Following the Government's commitment to invest in and accelerate major infrastructure projects in response to the coronavirus crisis, the prospectus recommends unlocking regulatory investment in research, development and demonstration, and expediting industrial decarbonisation through key project investment.
"The Government's pledge to accelerate infrastructure and green projects gives us a huge opportunity to fast track the low-carbon economy," says Angus McIntosh, our Director of Energy Futures.
"Hydrogen offers a credible and exciting opportunity to deliver the UK's net zero targets by 2050. The UK, particularly Scotland, has all the ingredients to lead the way, from natural resources to engineering excellence.
"Cutting carbon as we aim for net zero emissions, and creating jobs in the wake of the coronavirus crisis, are two of the most important factors for investment. We have laid out a suite of projects that, if funded, could offer significant benefits on a national scale, helping to get our economy back on track and paving the way for a greener, more prosperous future for parts of the country that have suffered with the decline of oil and gas and heavy industry in recent years."
"Investment in hydrogen research will give us the opportunity to heat our homes and power transport networks while creating highly-skilled, sustainable jobs," says Alan James, Managing Director at Pale Blue Dot Energy. "Acorn Hydrogen and Acorn Carbon Capture and Storage are exciting projects that will help Scotland and the UK take a significant step towards meeting ambitious net zero emissions targets, and we're looking forward to working alongside SGN and other partners to deliver a serious contribution to our shared net zero future."
"Our Dolphyn project is a significant opportunity to build a carbon-neutral economy," says Kevin Kinsella, ERM's Senior Partner (Energy Transition).  With further support, we can demonstrate the ability to generate zero-carbon gas at scale for use across the UK – it's an extremely exciting project with the potential to address  issues both in the energy transition and in creating sustainable jobs."