Date:
29 Sep 2020
Media library image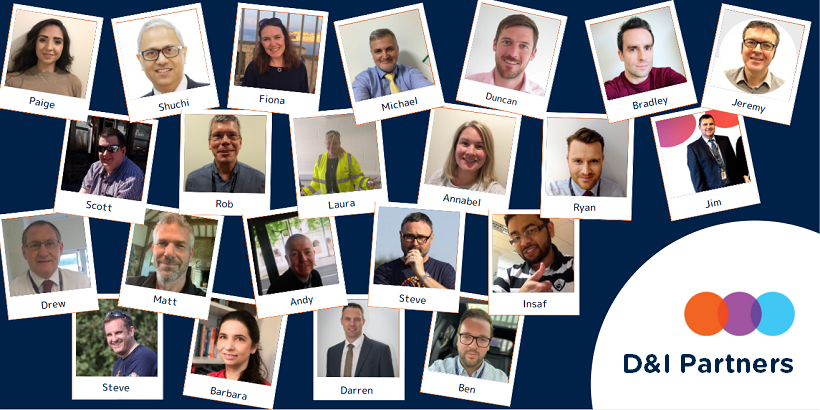 We're proud to have established a network of Diversity and Inclusion (D&I) Partners, representing a range of departments and directorates from across the company. Our D&I Partners support and promote our D&I strategy, helping to address local D&I issues and challenges.
As part of National Inclusion Week, we spoke with some of our current D&I Partners to find out more about what D&I means to them and why they're so passionate about advancing diversity and inclusion at SGN.
Shuchi Nagar, Head of IT Architecture and Analytics
"I'd like to recognise that SGN's D&I journey has been going from strength to strength in the last two and a half years. Our key diversity metrics are regularly improving and that directly reflects on SGN's performance. It is driving our innovation agenda towards decarbonisation, serving our customers better, improving safety and driving operational improvements.
SGN's approach to inclusion has been deeply institutionalised through recognition, awareness, training and adoption at all levels. Bringing diversity and inclusion together as common discussion point drives better outcomes for SGN compared to some other organisations I have seen in the past.
My role as D&I partner is that of a catalyst for promoting good D&I practices for my department through education, promotion and sharing of overall corporate practices. My role also involves contributing to the development of our people strategy for the department while ensuring D&I principles and objectives are understood and practised by all. My role also involves educating myself regularly on the subject, in particular on subconscious and conscious biases that may need intervention from time to time.
Several studies and my personal experience suggest that organisations that have good D&I practices perform better and innovate more. The culture in such organisations are found to be extremely good and that helps attract and retain talent from a wider resource pool. These organisations act like magnets for employees, investors, regulators and various other stakeholders in our society. I believe improving D&I for SGN is in the best interest of the organisation, hence it is my responsibility to work towards this goal."
Fiona Massie, Legal Property Manager for Scotland
"The advancement of D&I is so important in SGN as, at one time, it was very much an industry whose employees were white, male and of a certain age. Over the years I have worked here, I have seen the balance shift in terms of gender, with female engineers coming into the company and more female managers coming in across all departments. I have also seen an increase in the number of younger workers coming into the business, bringing with them new ideas and ways of working which is so important if SGN is to grow the way we all want it to.
My role as a D&I Partner involves being the representative from SGN Legal Services, taking part in the D&I group as set up by the business and take the ideas from this group and embed them into the legal team and vice versa. The ideas from our team will ultimately feed into our D&I group to help other teams.
It's important for me personally because I feel that I can sometimes forget there are people within our team who are left out a bit from meetings and conversations due to the nature of the legal business. I forget that we are not all lawyers and it's important to me that we can reach those members of the team who are not so we can involve them and obtain their views and ideas so we can learn from them too."
Michael Foley, Senior Connections Manager
"Advancing diversity and inclusion at SGN is incredibly important as our company should reflect the world we live in today. Having colleagues at different stages of life, with different backgrounds, cultures, experiences and perspectives will help us to relate better to our customers, provide more innovative solutions and perform better as a business.
For me, I was keen to get involved as a D&I Partner because I'm passionate about promoting inclusion and ensuring fairness. I think this will help to shape a better future for SGN. As a D&I Partner it's my responsibility to help create opportunities for members of staff belonging to underrepresented groups."