Date:
05 Aug 2020
Media library image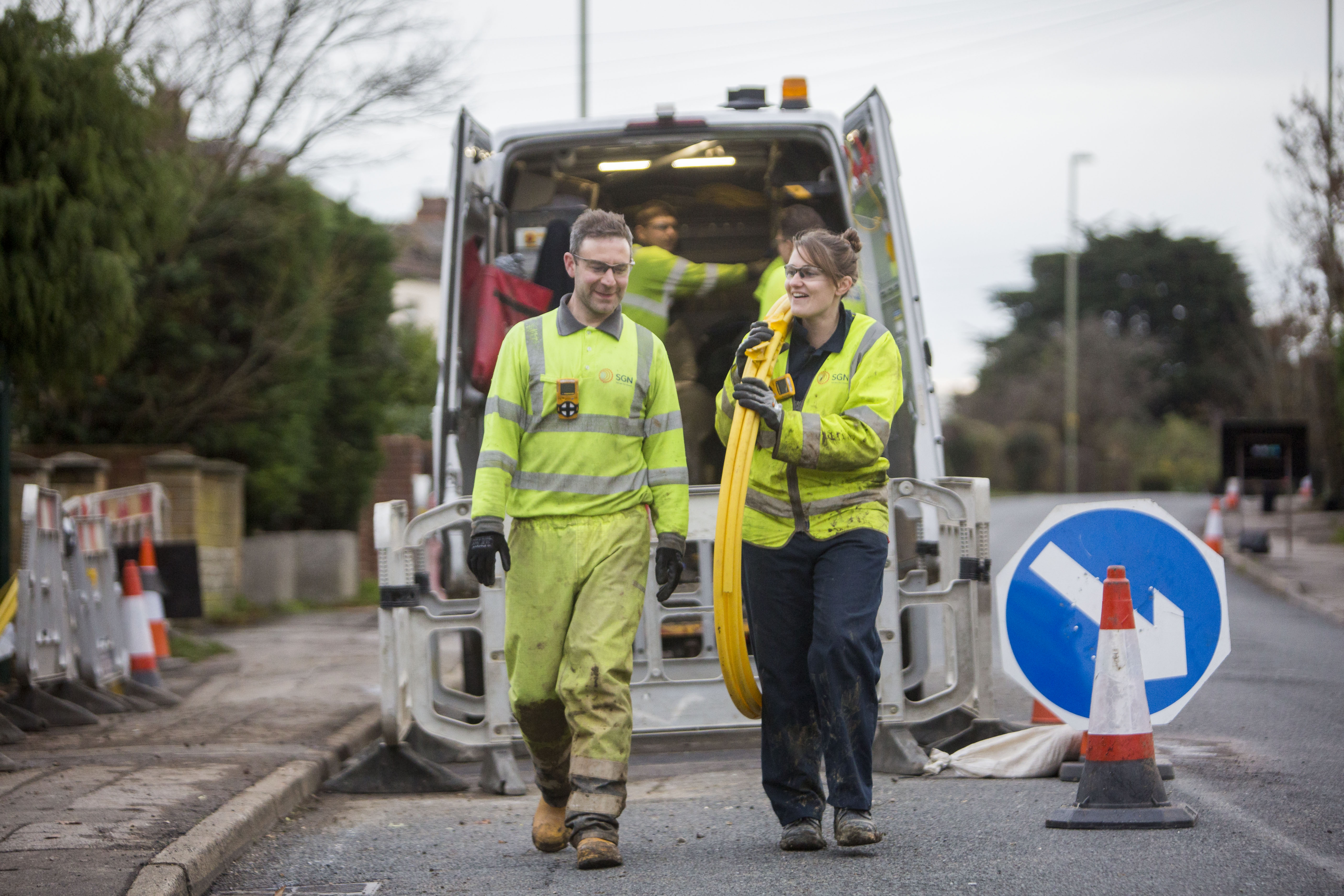 Investment in replacing iron gas mains with new zero-carbon gas-ready pipes will significantly reduce the UK's carbon emissions, according to new figures published by the Energy Networks Association (ENA)'s Gas Goes Green programme.
The Iron Mains Risk Replacement Programme switches ageing iron gas mains with new hydrogen- and biomethane-ready piping, reducing methane natural gas leakage. ENA's research shows that by 2032, if investment plans are approved by Ofgem, the equivalent of 506,993 cars will have been taken off the road as a result of the gas networks-funded Programme.
We're planning to reduce leakage from our networks by the equivalent of 171,300 tonnes of CO2 by 2026. But how do we identify and prioritise the right pipes for replacement?
Predictive analytics
We were the first gas network to use predictive data analytics to prioritise pipes for replacement based on leakage volumes, and we plan to extend our analysis to identify leakage hotspots. We've also led the industry in the use of robotic technology to repair large cast iron main joints, with around 15,000 repaired using this technique.
We're now ready to cut emissions further by speeding up our delivery of the Iron Mains Risk Reduction Programme, and by increasing the rate at which we replace steel pipes. If supported by Ofgem, these two approaches would save a further 2.2ktCO2e each year.
By targeting our accelerated programme in areas that are more likely to be early converters to hydrogen, we can also facilitate the creation of a hydrogen-ready network sooner, enabling more substantial carbon reductions in future.
What role is innovation playing?
Over the next five years, new innovations such as stent bags and our high-volume gas escape toolkit will reduce methane emissions into the air during gas escapes by an estimated 4.7ktCO2e.
The stent bag is the remote insertion of a sealing stent system into the gas main at a distance from the gas escape. The bag is then pushed to the point of the leak and expanded to create a temporary seal while repairs are undertaken. Our tests have demonstrated that by using more of these, leakage could be vastly reduced or stopped without disrupting the gas flow.

High-volume gas escapes carry considerable risk, so we explored alternative methods to reduce the volume of released gas. Our High-volume gas escape toolkit uses sealing tools and plugs to physically stop the gas from escaping, along with an increase in monitoring sensors to aid rapid identification of escapes.
What are we doing to reducing damage to gas pipes from others?
We're targeting a 15% reduction in third-party damage to our network, which will contribute to our leakage reduction programme and reduce gas emissions to the atmosphere. Third-party damage is damage to gas pipelines that is caused by other people or companies, such as construction companies digging in the ground.
Our extensive education programme and handy digital tools are designed to improve awareness of where our pipes are located for people working on the land. 
We also work with LineSearchBeforeUDig to provide instant access to our mapping data. Unplanned interruptions caused by third-party damage have fallen by 43% in the year since we started working together. We've also focused on education programmes for the agricultural community through our partnership with Scotland's Rural College. Our pipeline safety training is being delivered across its six campuses, educating future landowners about pipe risk, and is being rolled out across other land-based courses in colleges across the UK.
How can changing the pressure of gas in the pipelines help?
Reducing gas pressure in the network can reduce leakage. However, the gas pressure needs to be maintained at a sufficient level to meet customer demand. Active pressure management techniques enable us to profile gas demand patterns and optimise the right pressure in the pipes to meet customer demand and minimise leakage to the lowest possible levels.
We plan to further refine our active pressure management regime and continue to reduce leakage through smarter network control and remote management.  We plan to pilot active pressure management in our southern network, leading to an anticipated leakage reduction of 7.4ktCO2e. At the same time, we are proactively discussing assured pressure levels with independent gas transporters to understand whether they can be reduced.
Throughout this case study, we use the phrase 'ktCO2e' which stands for the equivalent thousands of (kilo) tonnes of carbon dioxide, the main greenhouse gas that we need to reduce to tackle climate change.