Date:
08 Oct 2019
Media library image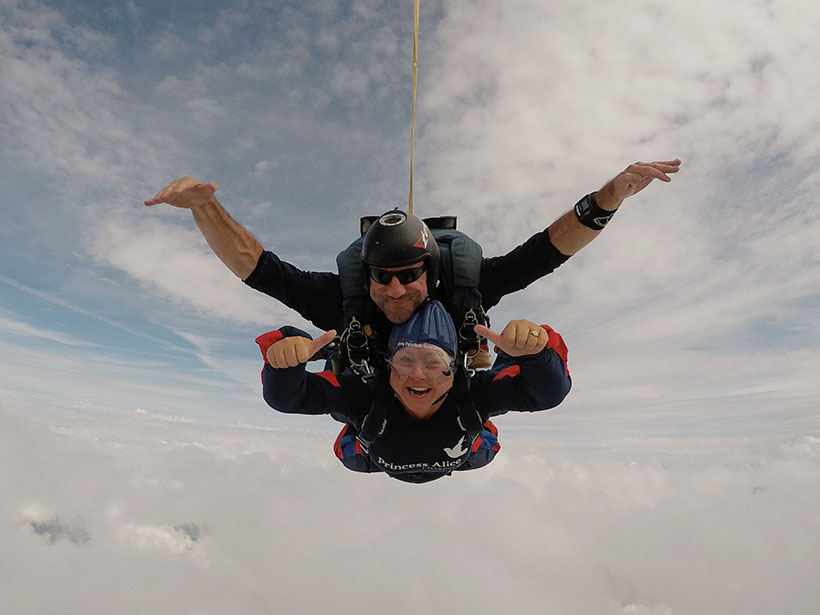 Two adventurous colleagues recently took to the sky and managed to raise over £3,000 for charities close to their hearts.
Dawn Simons, who is based at our Surrey depot, and Nina Strachan, based in Perth, both recently completed skydives from over 10,000ft in aid of Princess Alice Hospice and Scotland's Charity Air Ambulance (SCAA).
Media library image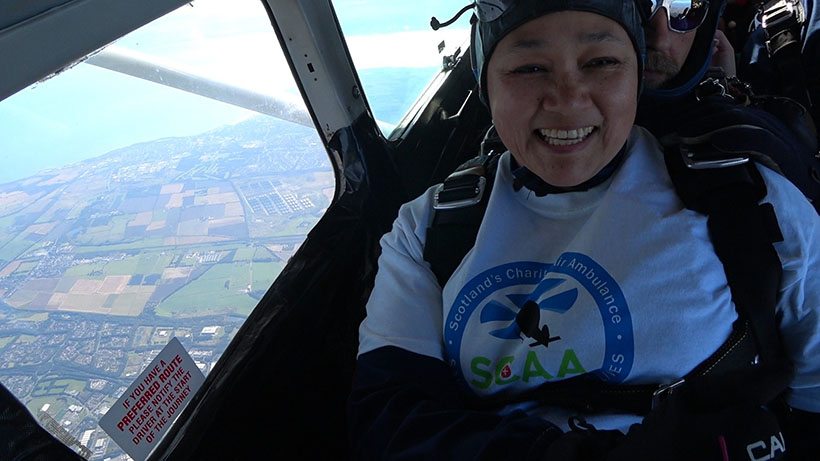 The Princess Alice Hospice, who helped look after two of Dawn's loved ones, provides families with end of life care at home or at their hospice based in Esher. As well as medical needs, they can help with emotional issues, financial concerns and lots more. Their services are free of charge and they rely solely on public support and fundraising.
On completing her skydive, Dawn said: "It was the most exhilarating experience I've ever had and one I'll never forget. The hospice cared for both my Grandad and cousin, making their last days easier to bear. It's lovely to be able to give something back to them."
Angela Grimes, Deputy Director of Fundraising from the Princess Alice Hospice, said: "We'd like to congratulate Dawn and thank her wholeheartedly for taking on this challenge for the Hospice. Grant income from the NHS is only 19% of the £10.3 million a year that we need - so we rely on countless amazing fundraisers like Dawn, to make up the rest."
Media library image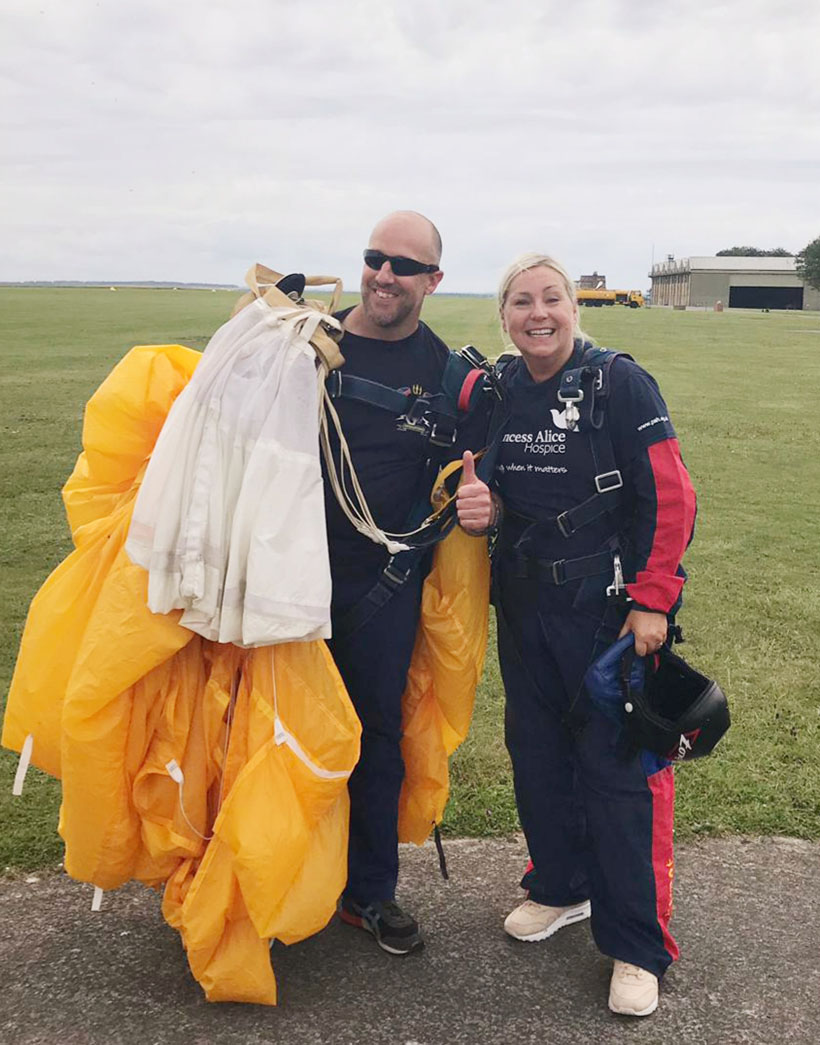 Nina, who chose to celebrate a life milestone by raising money for the SCAA told us how her experience was: "I thought I'd be terrified once I was up there – but what an experience! It was such a rush and what better way to celebrate my 50th birthday. SCAA does such a brilliant job and it's great to be able to give them a helping hand."
SCAA currently operates with one helicopter and one rapid response vehicle and a major fundraising campaign is now underway to launch a second helicopter - enabling SCAA to save more lives across Scotland.
Media library image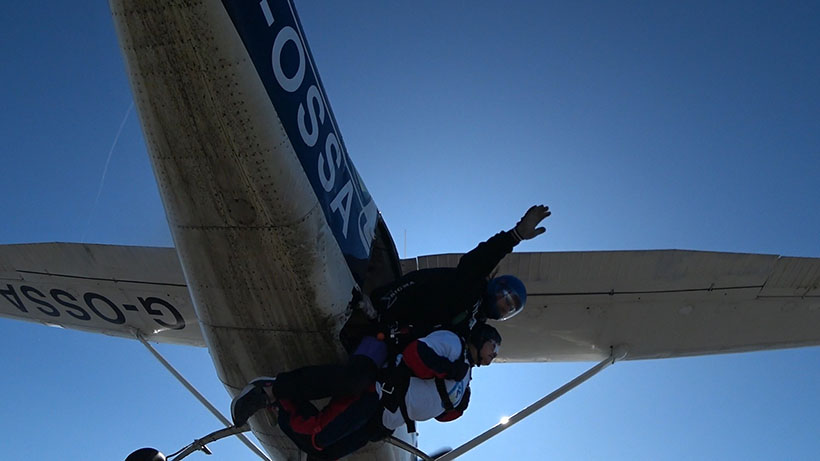 Nick Harvey, Director of Fundraising and Communications at SCAA said Nina's daredevil fundraiser would help save lives. "We are extremely grateful to Nina and those who sponsored her and helped raise such a tremendous sum to support our life-saving service.".
He added: "SCAA relies entirely on public donations and it is the selfless support of people like Nina that keeps us flying for those most in need through illness or injury in every corner of Scotland. She did a great job and SGN's Into Action Scheme has provided an additional boost to her fundraising effort."
Our Into Action Scheme, which supports the efforts of our fundraising colleagues, added £500 to the money that both Dawn and Nina managed to raise through sponsorship from friends and family.