Date:
13 Oct 2021
Media library image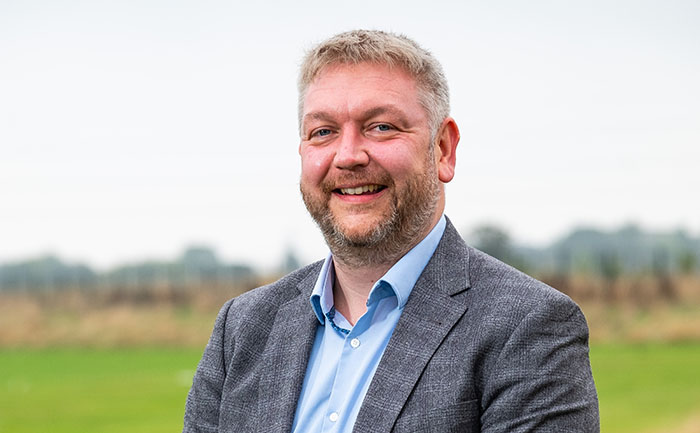 The role that hydrogen can play in the decarbonisation of heat will be highlighted today at an international conference supported by award-winning company SGN.
We are the platinum sponsor at the online event hosted by the Scottish Hydrogen Fuel Cell Association (SHFCA), which kicks off this afternoon. 
The theme for the 13th annual conference is Scaling up Hydrogen for Net Zero, which reflects the urgent need to tackle carbon emissions and climate change. 
The Scottish Government's Hydrogen Policy Statement of December 2020 set a target for 5GW of low carbon hydrogen production in Scotland by 2030, and the SHFCA2021 plenary speakers will highlight the importance of partnerships and taking a whole energy system approach to help deliver Scotland's 2030 targets. 
Three of the conference sessions, on early market demand, hydrogen production and enabling the hydrogen infrastructure, will show progress now being made across Scotland towards Net Zero. Around 1,500 delegates who are due to join will have the opportunity to put questions to panellists.
In the opening session today, our Director of Energy Futures, Angus McIntosh (pictured), will join other panellists for a discussion on 'Clean Hydrogen for the Just Transition'.
Angus will detail how the gas network in Scotland can be converted to support the Scottish Government's target to decarbonise one million homes by 2030, as highlighted in their Heat and Building Strategy published last week. The strategy also sets out ambitions for the development of hydrogen production.
He will explain how our world-first H100 Fife project is spearheading the transition to green energy and will in its first phase supply 300 homes with green hydrogen for heating and cooking through a new distribution network in 2023. 
This, he will say, is pivotal to testing customer acceptance of hydrogen and ultimately helping Scottish Government in meeting its emissions reduction target for 2045.
Angus said: "We're leading a number of cutting-edge research projects to give the UK a cleaner, greener future and provide a resilient energy system for all seasons. Therefore, we're thrilled to be supporting the Scottish Hydrogen Fuel Cell Association and its annual conference, which will explore the opportunities for growth using hydrogen and fuel cells to enable the low carbon energy system transition and help deliver key targets.
 
"It's an important opportunity for SGN to share our vision for the decarbonisation of heat in Scotland, which supports the delivery of the Government's 2030 home heating targets.
 
"Adapting our existing networks to use hydrogen will allow us to decarbonise faster and further, although we appreciate we're going to need a mosaic of heating solutions to get to Net Zero in Scotland by 2045. One of the main benefits of using hydrogen to deliver net zero is that it will involve very little disruption to homeowners and work within a heating system for which so many have a preference. We're looking forward to continue working with the Scottish Government in the coming months to demonstrate the role hydrogen can play in helping meet the needs of customers."
Nigel Holmes, CEO of the SHFCA, said: "The conference brings together SHFCA members and invited expert speakers from Scotland, UK, Europe and North America. We will hear about exemplar projects and related activities that are building up key skills and expertise in Scotland, and establishing important links with partner regions both in Europe and more widely."
The conference will also host the launch of the Gas Decarbonisation Pathways for Scotland report, which has been released by SGN in partnership with National Grid, Arup and the Energy Networks Association. The publication explores the barriers and enablers for gas network decarbonisation, the required policy and regulatory interventions, and the enabling actions required within Scotland and the UK.