Date:
25 Nov 2021
We've teamed up with the Fire and Rescue Services (FRS) that operate within our southern network area to help keep everyone safe from the dangers of carbon monoxide (CO). 

The focus of these FRS partnerships is to increase awareness of the dangers of CO, making sure everyone knows the signs of CO and symptoms of CO poisoning to look out for, reducing CO harm.
 
We've provided funded CO alarms to each of our Fire and Rescue Service partners to give to customers in their area through their Safe & Well visits or Home Safety schemes, along with free CO awareness sessions. Alongside the lifesaving CO alarms, customers will also receive a helpful tips leaflet which gives all the information they need to stay safe from the 'silent killer', and what steps to follow if they suspect CO is present in their home. 

The three FRS partnerships we're launching this month are with Oxfordshire, West Sussex and Dorset & Wiltshire. Over the coming months we'll be working to partner with many more of the 11 Fire and Rescue Services that operate within our network, including East Sussex, Hampshire & Isle of Wight, and Royal Berkshire.
Media library image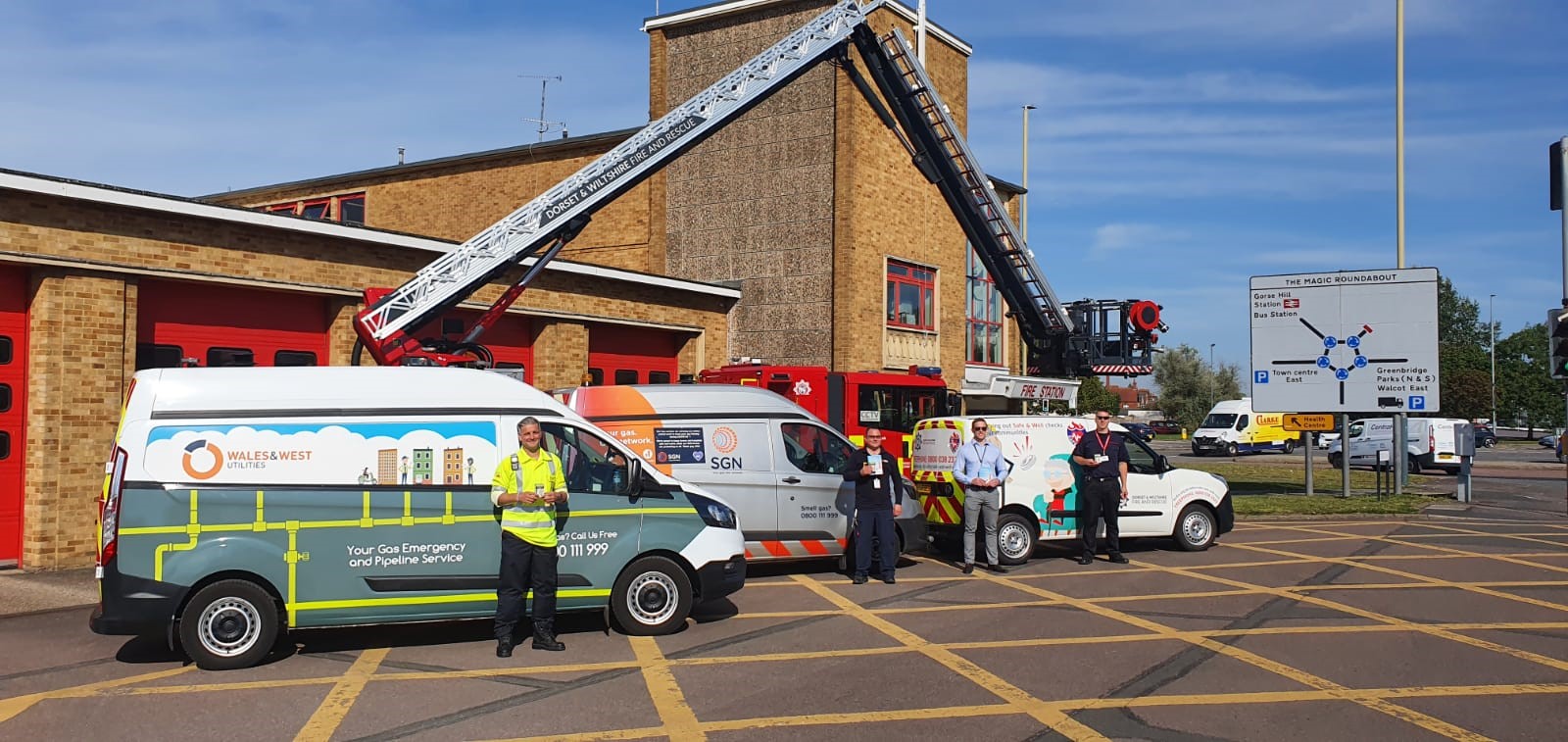 Our Social Impact Programme Lead Dan Edwards said: "One of the major aspects of my role is developing projects and partnerships that raise CO awareness and reduce CO harm. Working alongside our Fire and Rescue Service partners means we can reach even more customers within our network area, to make sure everyone stays safe and well.
"As part of these partnerships, the Fire and Rescue Service now have access to our Careline services, meaning they can refer customers who need extra help and support for sign up to Priority Services Register, free Locking Cooker Valve installation, free energy advice, and Help to Heat gas connections. We're also looking at other more tailored partnership opportunities to meet specific needs, such as multi-lingual support and targeting hard-to-reach groups.

"Keeping our customers safe and well all year round is our top priority and partnering with vital emergency services to help us spread the word on the dangers of CO will definitely help us to do this."