Date:
17 Jun 2021
Media library image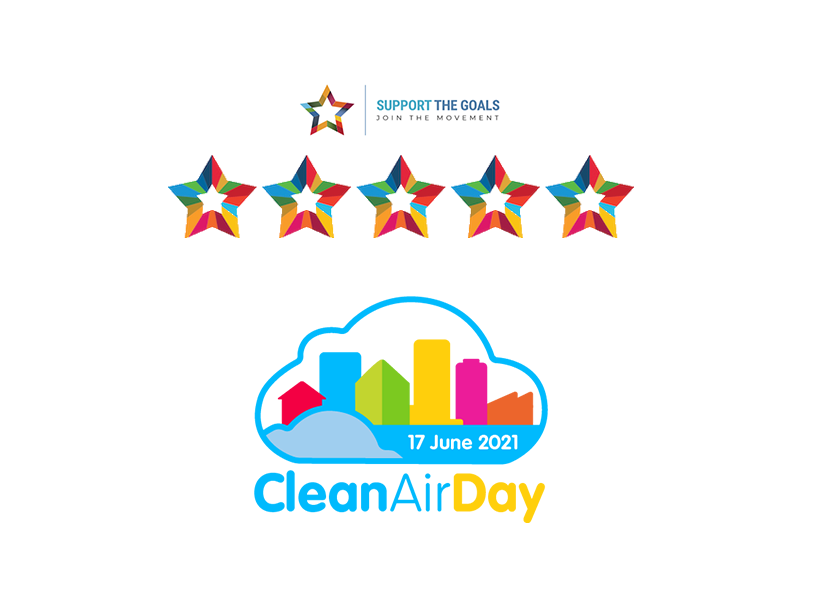 We've been awarded five stars from global initiative Support the Goals for our support of the United Nation's Sustainable Development Goals (SDGs).
As the gas network for Scotland, southern England and the western region of Northern Ireland, we're committed to building a hydrogen economy for the UK that benefits everyone, while contributing to the SDGs wherever we can. As part of 2021's Clean Air Day, we've launched our 2021 report 'Our progress and commitments towards the United Nations Sustainable Development Goals', outlining how our environment strategy commitments align to the UN's SDGs.
Designed to be a blueprint for a more sustainable future, the 17 SDGs were set and agreed by world leaders in 2015. They address global challenges around inequality, poverty and climate change, and comprise 169 targets for governments, businesses and organisations to strive towards.
Our report outlines how we're contributing to our eight priority goals. This includes using our Robotic Roadworks & Excavation System (RRES), a futuristic, all-electric robot that uses artificial intelligence and radar to see underground, dig holes, and repair our gas pipes. It can cut down on traffic jams, contribute to cleaner air in our communities, and cut the carbon output of roadworks in gas and potentially other industries by removing the need for heavy construction vehicles on sites.
We're also prioritising green hydrogen (hydrogen made with renewable energy) in our planning for the UK's future gas network. Our pioneering H100 Fife project will be the first of its kind to use clean offshore wind power to produce hydrogen for domestic heating, providing 300 homes with decarbonised heat.
John Morea, CEO of SGN, said: "Sustainability has been a growing part of our DNA for more than a decade. Throughout that time, our ambitions have grown and our strategy has evolved. We recognised that our approach needed to be more holistic and more inclusive. That's why the UN Sustainable Development Goals are so important to us. Our report captures many of the ways in which SGN supports sustainability through the lens of the SDGs. These goals provide an excellent way of describing what we do and what drives us as a business."
Carolina Karlstrom, Senior Lead for Environment and Climate Change, said: "We're delighted that Support the Goals has recognised our commitment to the UN's Sustainable Development Goals, which have formed a key part of our ongoing environment strategy. We're committed to building a more sustainable business as we work towards achieving our net zero goals by 2045, five years ahead of the UK target."
Find out more about the work we're doing to meet our Sustainable Development Goals by visiting sgn.co.uk/globalgoals