As an Armed Forces Covenant Gold Award employer, we work closely with our veteran recruits to ensure they are supported throughout the recruitment process and beyond. Here, Adam Tubb tells us about his journey from the Royal Corps of Signals to becoming a Trainee Project Manager with us.
Media library image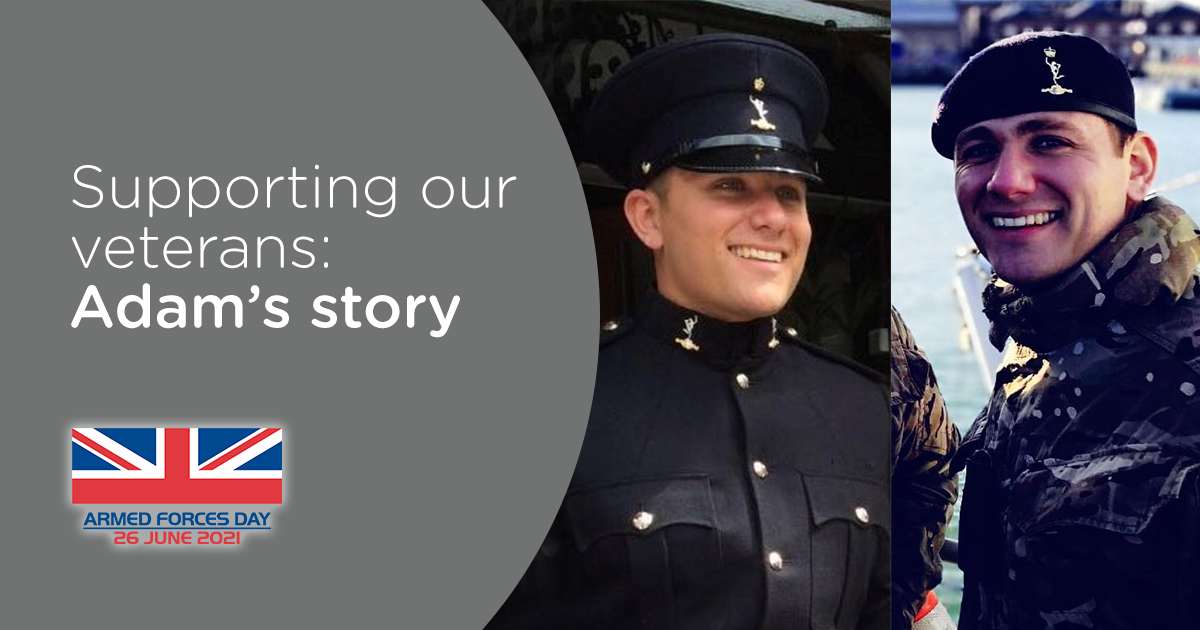 My time in the Royal Corps of Signals
I tried to join the army when I was 16 but I got knocked back because my level of colour-blindness was too high. I'd always wanted to do something that I believed in, was proud of and that I felt was a well-respected role within society. The opportunity arose when I was 24 due to new roles being created within the army, so I had to go for it to prove to myself that I could, and to scratch that itch.
I only had a handful of roles available to me and out of the options I chose to join the Royal Corps of Signals as a regular soldier. I served for just over five years and during that time had several roles.
I started as a Combat Logistics Specialist in my first year: organising equipment and personal kit for operational tours and exercises, maintaining an inventory for equipment and infrastructure, and managing contract purchases and finances within budgets.
Through promotions and completing postings I then moved on to becoming a Transport Manager, managing and maintaining a fleet of over 50 vehicles – military, covert and hire vehicles for the needs of the regiment, and I played a leading role in creating a transport department for a newly formed regiment.
I then moved on to become a PT Instructor, where I organised and lead daily training sessions on a regimental basis, following a programme and promoting a healthy lifestyle to make sure soldiers remained fit to fight while managing rehabilitation of injured personnel.
Transferring my skills to SGN

The biggest parallel between the forces and my role here is time management and organisation – being disciplined in those respects makes life very easy and manageable. In the military, you tend to have a sort of code drilled into you that you practice without even thinking about it and in general it can be applied in all walks of life and to any role.
I got a lot of what I wanted from the forces, but I'm scared of the uncertainty that life brings. I left the forces to be able to provide for my family and daughters in more than just a wage packet at the end of the month and since joining SGN, that has been possible for us.
Life at SGN as a veteran

I'd been training to be a project manager through online courses, books and military courses so it was while actively looking for a project management role that SGN came up through CTP, a transition site for military personnel. I checked out the company ethos, spoke to current employees to get a feel of what life's like at SGN and liked what I heard. The role and location suited me, including the humanitarian work and goals that SGN has set out. 

Everybody I've worked with so far has been nothing but helpful and clearly cares about what they do, so it was an easy switch. I've been treated really well in my first year – and that's during a pandemic! What you have to remember is millions of people live outside of the army and in my short experience of working for SGN, I now know it was the best decision for me – you just have to take that opportunity.