Media library image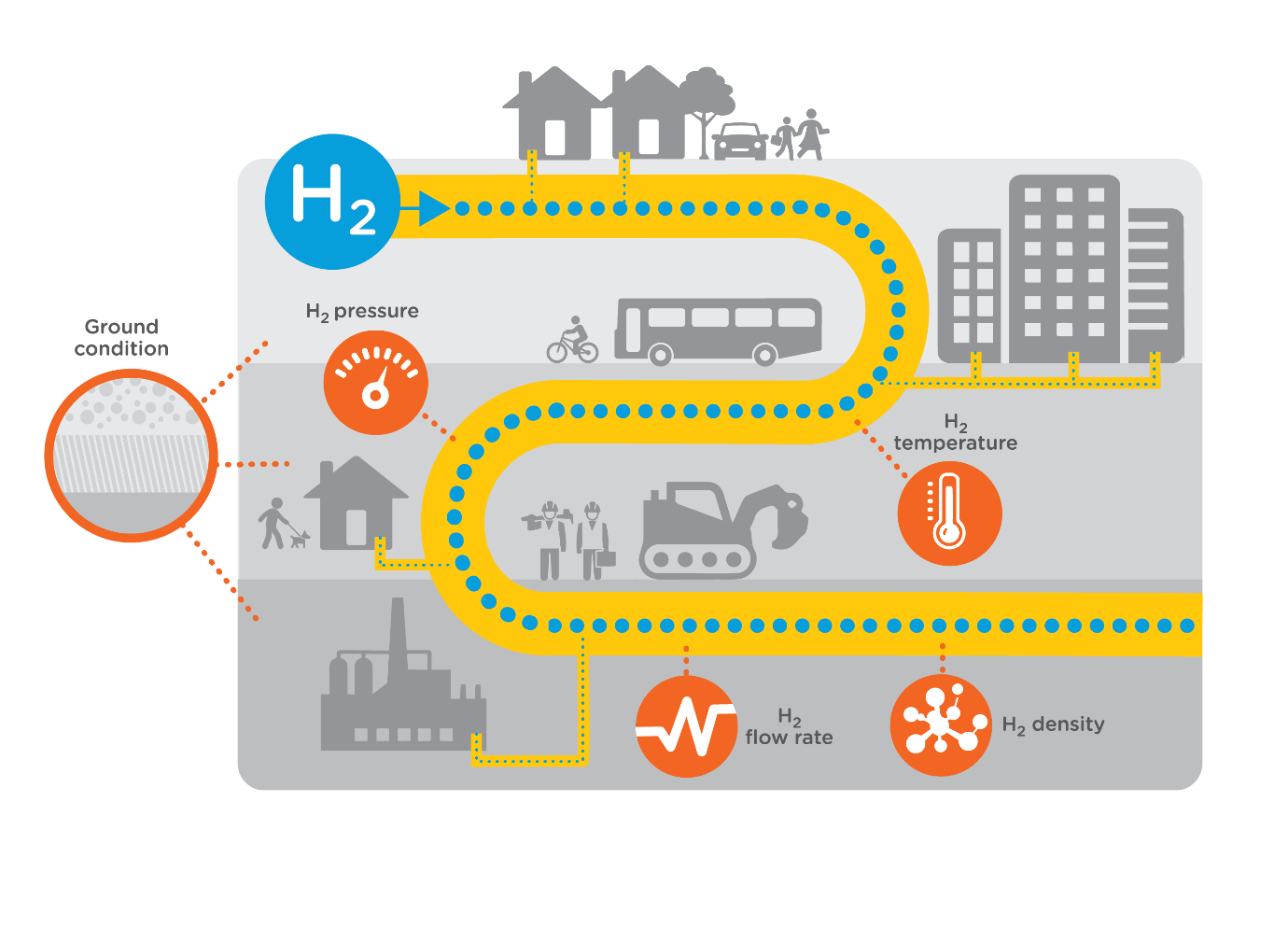 Project: Characteristics of Hydrogen
Project Lead: SGN
Partners: ERM
Our Characteristics of Hydrogen element forms part of our H100 project, to develop a practical testing program that will enable the observation and evaluation of hydrogen when it escapes uncontrollably from a network, from both above and below ground.  This will be done through on-site and laboratory testing. The development of comparative Quantitative Risk Assessments (QRA) will then be used to ascertain the level of risk when compared to natural gas.
Our industry understands how natural gas behaves when it escapes from below and above ground and how it tracks into properties along other service routes and in different subsoil types. This element aims to develop the same level of understanding for hydrogen and produce a QRA to compare the risks against those of natural gas and support the development of an effective Emergency Response Process.
Laboratory tests, using natural gas and hydrogen, will enable comparisons to be drawn between the behaviour of each gas. For this testing, a bespoke test rig has been designed to control different elements to make testing as flexible as possible. The testing covers a range of variables such as; leak supply pressure, leak size, gas type (natural gas/hydrogen, ground type (soil/ sand), primary leak path surface and flow resistance to a void). The gas will be introduced to the system at a regulated pressure and pressure / leak flow measurements will be made across the system.
The results from the practical testing will then be put into analytical models and assessed. This enables the key coefficients and constants within the models to be calculated, boundaries defined, and the models validated.  Idealised incident scenarios can then be populated with data from the practical testing for comparisons and conclusions to be drawn, regarding the change from natural gas to hydrogen. This information then forms the basis for the QRA of the comparative risk of flammable gas (hydrogen vs. natural gas) entering a building from an un-controlled network gas escape.
The information gathered during the physical testing and analytical modelling will then be used to inform the overall emergency process and ensure that the management of gas escapes and on-site emergency actions by First Call Operatives (FCOs) is assessed. Procedures can then be amended if necessary considering the change to hydrogen.