Date:
13 Apr 2021
Media library image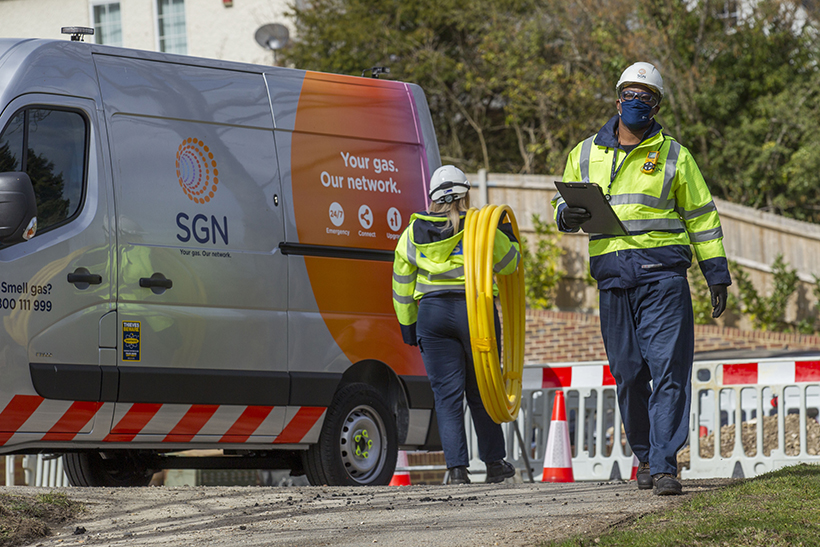 For the first time, we've published information on our ethnicity pay gap as part of our Diversity Pay Gap Report. Despite the government's suspension of pay gap reporting due to COVID-19, we've continued with the work required to produce this year's gender pay gap report for our fourth year, expanding the scope this year to include ethnicity.
As well as publishing our pay gap results, the report also looks at the steps we've been taking to create a more diverse and inclusive company. This includes a more inclusive approach to recruitment, an enduring bias awareness campaign and running our RISE Women's Development Programme online. The report also looks at how we're using diversity data to understand the barriers facing minority groups, as well as 'let's talk about race' listening sessions held last year and our racial diversity action plan.
Gender pay reporting is a legal requirement requiring organisations with over 250 employees to publish details of the gap in pay and bonuses between their male and female employees.
It's not yet a legal requirement to report our ethnicity pay gap but it is widely expected that organisations with 250 employees or more will soon be required to do so. We want to be ahead of it, to understand what our ethnicity pay gap looks like, to share and publish the results and to provide total transparency.
Our Group's mean gender pay gap for 2020 is 11.7% in favour of males and the median is 17.8%, both of which have increased slightly from last year. However, the mean gender pay gap is still below the national mean gender pay gap of 15.5%.
Our own headline results are shown below:
Media library image

Our Group's mean ethnicity pay gap for 2020 is 1.3% and the median is 0.3% both in favour of BAME employees, better than the median national ethnicity pay gap of 2.3% in favour of white employees. All four quartiles report a mean and median ethnicity pay gap of less than 3% which indicates pay equality between ethnic groups.
Our headline results are shown below:
Media library image

HR & Services Director Kate Naylor commented: "It's been a challenging year, which has meant we've had to change how we deliver D&I programmes, or pause them entirely. We've recruited more females into roles that have previously been filled predominantly by men and, with the support of different practices and policies such as flexible working and succession planning, over time we'll start to see the ratio of females to males becoming more balanced. Our holistic approach to diversity and inclusion has also led to a greater focus on ethnicity, with 'Let's Talk About Race' initiatives and our first Black History Month campaign."
Kate added: "One of the commitments of the 'Race at Work Charter' is to measure the ethnicity pay gap and we've decided to voluntarily publish our data for the first time this year ahead of any legal requirement. Our results are positive and overall we have a small ethnicity pay gap in favour of our BAME employees. It's helped us to identify that 13% of our employees have not declared their ethnicity – this needs to improve so we can make sure we can produce more complete pay gap reports in the future and enable us to track progress more effectively."