Date:
02 Oct 2020
Media library image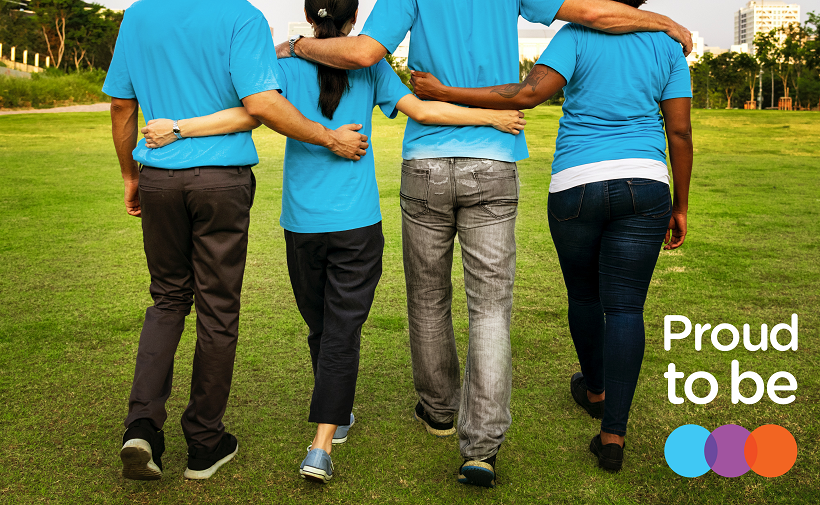 Earlier this summer, our Head of the HR Service Centre Raj Ghai facilitated a series of sessions called Let's Talk About Race. Raj tells us about the sessions and how they've helped to shape our racial diversity action plan.
Recently, I helped facilitate a series of 'let's talk about race' sessions with BAME and other interested colleagues and allies to understand more about the experiences, insights and ideas our people have for improving racial diversity at SGN.
The sessions were insightful; everyone on the calls had very different experiences and perspectives on the topic of race and different ideas about how, as a business, we could become more racially diverse and inclusive.
I heard from BAME colleagues about occasions they'd been made to feel excluded and from white colleagues about instances in which they'd spoken up to challenge racist or offensive views, or instances in which they'd wanted to intervene but didn't know how.
Despite the range of different experiences, everyone on the calls had a common interest in advancing racial diversity at SGN. Taking part in these sessions made me even more determined to drive positive changes in this area.
The insights and ideas put forward by colleagues taking part in the sessions has allowed us to shape the outline of our racial diversity action plan.
Over the coming weeks and months, we'll review and refine this with input from an executive sponsor for diversity but for now, I wanted to share our initial plans on how we'll begin advancing this work:
1. Understanding our diversity data
We want to know more about the ethnicities of colleagues joining, working at and leaving SGN. This will help us understand how well our offices and depots across the country represent the communities we work in. It will also help us monitor the effectiveness of our racial diversity action plan and we're encouraging all our people to complete a diversity monitoring form.
2. Understanding the experiences of BAME colleagues and allies
We want our work to be informed by the experiences of our people so we'll continue to hold listening sessions and capture feedback from BAME colleagues and allies to gauge how effectively our plan is being delivered and determine any changes we might need to make.
3. Demonstrating our commitment to change
We want to demonstrate to our colleagues, customers and potential candidates that we're committed to making positive progress when it comes to racial diversity and we'll do this by sharing regular updates from our senior leaders on steps they're taking and changes they're making in their respective areas. We also plan to sign the Race at Work Charter later this year and deliver on the commitments.
4. Sharing stories and insights from colleagues
We want to make sure the stories we're sharing and content we're producing helps to improve awareness and understanding of issues faced by ethnic minority colleagues and how we can help to overcome these.
This year, for the first time, we'll be celebrating Black History Month. We're encouraging colleagues to tell our colleagues about the great Black British achievers who have inspired or influenced them in some way.
5. Making changes to our policies and practices and producing support materials
We want to ensure the removal of any barriers having a detrimental impact on the attraction, retention or advancement of ethnic minority colleagues and plan to make updates to our policies and processes to achieve this. We'll also produce guidance and support materials to help colleagues and managers to create a more inclusive workplace for all.