Date:
20 Nov 2019
Media library image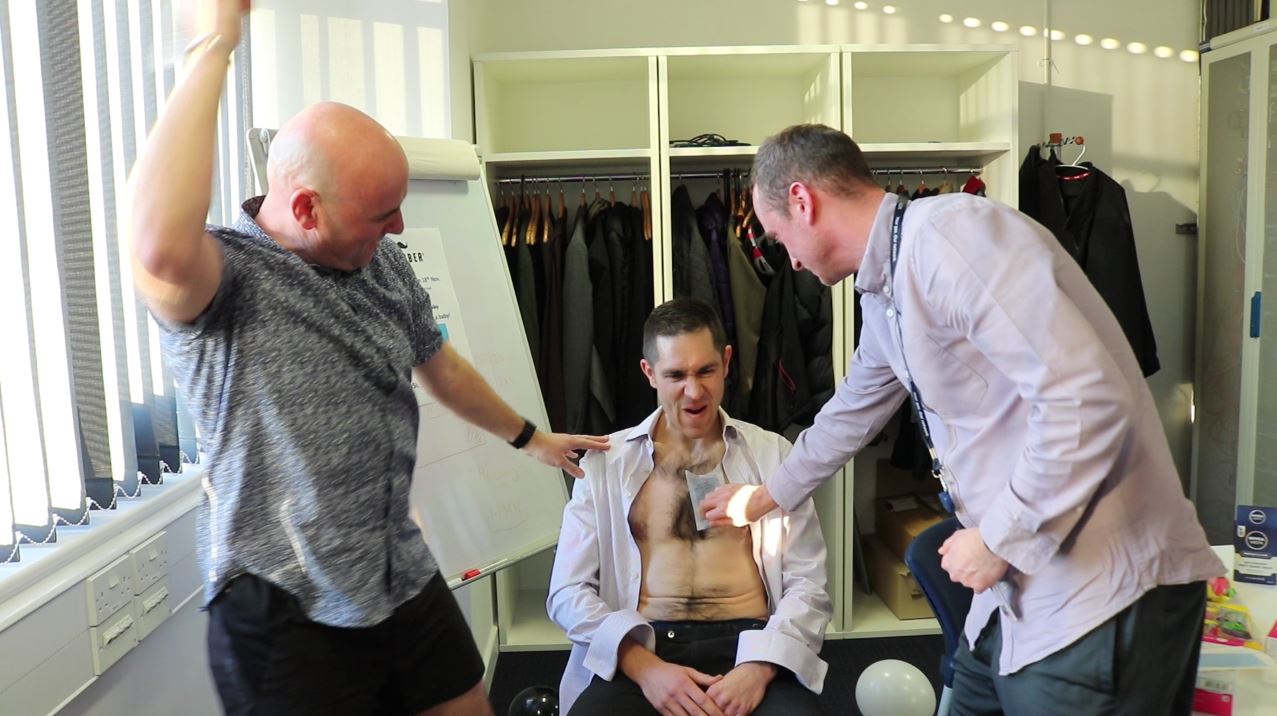 A group of men from gas distribution company SGN have raised £2,000 for a men's health charity by getting their legs, chests and backs waxed.
As part of our celebrations for International Men's Day on Tuesday 19 November, ten men from across the company volunteered to get waxed to raise money for the Movember Foundation.
People around our company raised an incredible £1,500 and a further £500 was donated by our Into Action fund, which encourages people at the company to take an active role in the communities where they live and work.
Six members of the IT team in our Portsmouth office were joined by teams in our Burgess Hill and Edinburgh offices getting sponsored for the mass waxing, cheered on by colleagues as wax strips were applied and promptly ripped off.
Technical Solution Designer Brian Beagan was moved to take part after his nephew recently took his own life at just 20 years old. Brian said: "Over the past couple of weeks we have all been trying to think of what did we miss, what could we have done to prevent this, what can we do to make the pain more bearable."
He continued: "Raising awareness to help prevent others from committing suicide, raising money to help fund support groups for the families and friends of those suffering from mental illness – that is something we can do and, thankfully, one of the objectives of SGN's Movember campaign."
The Movember Foundation is a charity raising money for projects focusing on male mental health and suicide prevention, as well as encouraging men to get checked for testicular cancer and prostate cancer.
We have also been raising awareness of the importance of getting checked for prostate and testicular cancer in the build up to International Men's Day, as well as sharing details of how our network of mental health supporters can support colleagues in need.
If you'd like to support everyone who has taken part, please visit justgiving.com/fundraising/sgn-gas to donate.