Date:
22 Sep 2020
We're working with project partners Wood on a new project that aims to fast-track Scotland's journey towards net zero carbon emissions.
The North-East Network & Industrial Cluster project will create a cross-sector decarbonisation roadmap for the north-east and east coast of Scotland: home to some of the country's heaviest carbon-emitting industry. By outlining the practical steps that will deliver the Scottish Government's 2045 net zero target, we can play a significant part in decarbonising heavy industry and accelerating Scotland's transition to greener future.
The project's key aim is investigating the feasibility of a 100% renewable hydrogen energy system that will repurpose the existing gas network. Heavy industry's reliance on natural gas is a significant source of greenhouse emissions, and the sector's transition to hydrogen will be a key decarbonisation driver as Scotland and the UK look to gain ground in the fight against climate change.  
Carbon capture and storage (CCS) also presents an opportunity to mitigate the damaging effects of greenhouse gases. The project will investigate the feasibility of a CO2 collection network to securely capture, transport and store carbon dioxide emissions deep underground. 
Media library image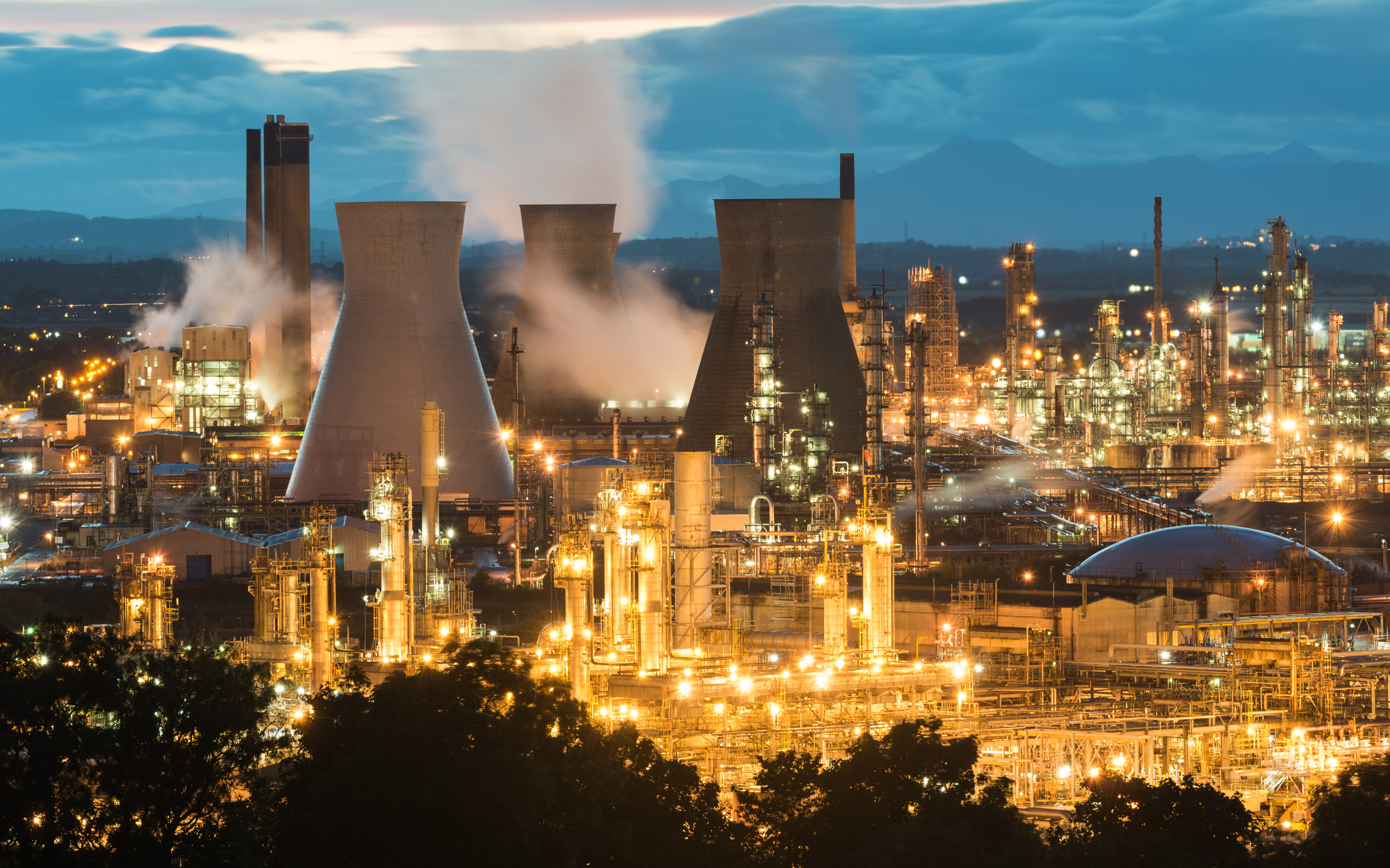 Hydrogen is expected to play an important role in meeting the needs of our future energy system as part of a balanced approach with electrification. At the moment, there is no realistic modelling that shows electrification alone can meet the demand for heating, industry and transport fuel.
"The North East Network & Industrial Cluster is an exciting study and an important step in the journey towards meeting our net zero targets," says Angus McIntosh, our Director of Energy Futures. "Cutting emissions from heavy industry is one of the biggest challenges that we face in the pathway to decarbonisation, but the deployment of 100% hydrogen generated by renewable sources, supported by carbon capture and storage, presents a credible solution.
"With its abundant renewables resource and the early promise shown by carbon capture and storage projects, Scotland's east coast is in a strong position to seize this opportunity and become a leader in our future hydrogen economy". 
"This study has the potential to play a significant role in decarbonising heavy industry in the region, and the work exemplifies our focus and breadth of capability to drive the energy transition forward," says Joe Sczurko, CEO of Wood's Technical Consulting Solutions business. "Innovative solutions today will help SGN provide reliable and clean energy for the future, as well as make measurable progress toward Scotland's goal to become net-zero by 2045.
"The north-east of Scotland has the potential to become a major hydrogen hub thanks to its existing infrastructure and the clustering of major carbon emitters, as well as the proximity to storage capacity for sequestered carbon dioxide and onshore and offshore renewable energy resources."