Date:
26 Oct 2021
Media library image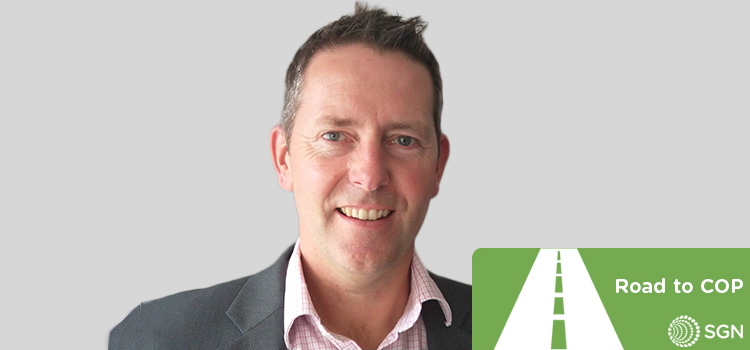 It's hard not to notice the increasing media coverage of the upcoming COP26 events, but what is it, and what does it mean for us? 
COP stands for Conference of the Parties and is an annual global summit of the 196 nations who are part of the UN climate treaty trying to avoid climate catastrophe. This year, it's the 26th meeting and the venue is Glasgow. It's an opportunity for governments, academia and industry to share knowledge, align on objectives and commit to ambitious targets and programmes to address the climate challenge.
Here at SGN we take our environmental commitments extremely seriously. This year we released our Environment Strategy, our all-encompassing action plan to cut our greenhouse gas emissions across our networks of operation to net zero by 2045, consistent with the Scottish Government's target.
We look after the gas network in Scotland, Southern England and Northern Ireland. It's our job to keep the gas flowing to 5.9 million homes and businesses. Understanding the energy challenge from the perspective of our customers and their communities is fundamental to the thinking in our Energy Futures team as we spearhead a number of cutting-edge research projects to give the UK a cleaner, greener future.
At the forefront of that portfolio of projects sits our H100 Fife project, a world first which will deliver green hydrogen to domestic customers in 2023. It's a project we are particularly passionate about and one which was specifically referenced in the UK Government's 10 Point Plan for a Green Industrial Revolution – the demonstration of a 100% hydrogen neighbourhood.
Our ambition is to build upon this, extending the industry hydrogen evidence base by developing plans for a hydrogen village trial by 2025, and beyond into a hydrogen town. We will showcase these ambitions at COP26, highlighting the potential that hydrogen can bring to the decarbonisation of heat. It's part of an R&D programme which we will deliver to the government which sets out the evidence base for distributing hydrogen rather than methane in the gas networks.
Adapting our existing networks to use hydrogen will allow us to decarbonise faster and further while leveraging existing infrastructure. We appreciate we're going to need a mosaic of heating solutions to get to net zero in Scotland by 2045 but believe hydrogen presents a fantastic opportunity. One of the main benefits of using hydrogen for heat is that it will involve relatively little disruption to customers and their properties. Consumer support for any change is essential for a swift and ambitious transition.    
These are exciting times – hydrogen presents a significant opportunity to deliver what customers want and need. And in terms of the impact of this on all of us, I hope that many of the conversations and decisions at this year's COP will be sharply focused on the need to engage individuals on the role they will need to play in protecting our planet.