Date:
15 Jan 2021
Media library image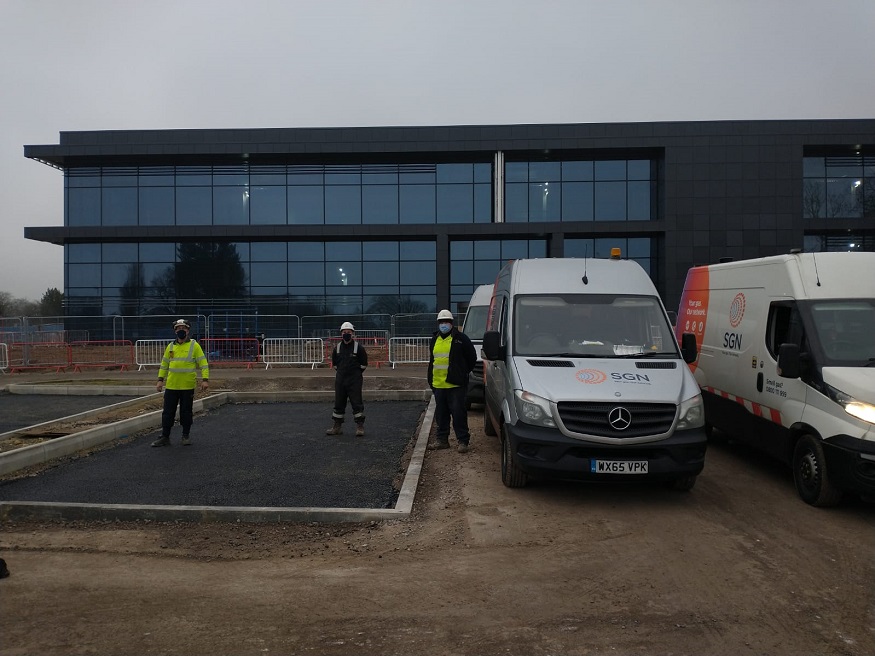 Our engineers have completed work to connect a new vaccine manufacturing and innovation centre to the gas network four months ahead of schedule.
Gas is now available to the Didcot-based vaccine centre on the Harwell Science and Innovation Campus, which has been created to develop the UK's vaccine infrastructure and increase its capacity to manufacture vaccines.
Despite several site restrictions and legal complications, our teams liaised with the landowners to overcome these obstacles ensuring scientists working at the centre can join the fight against the coronavirus pandemic.
Our Oxford-based General Manager Richard Mendham said: "At a critical time, it's fantastic that we've played a significant role in helping to provide a service to this new facility which aims to strengthen the UK's efforts to tackle the current COVID-19 pandemic and future health threats.
"Having a safe and reliable supply of gas to the centre is essential for the scientists to carry out its vaccine work and therefore all parties were motivated to get this connection to our network completed safely and promptly.
"The collaboration and close communication between our on-site engineering teams, SGN's in-house legal team and campus developers throughout the project was key in being able to deliver gas to the centre four months ahead of schedule."
Our Property Legal Manager Ed Meers commented: "Site restrictions and land belonging to a large government body, along with the pressure associated with a high-profile nature of this project, meant there were difficulties in completing the legal work supporting this connection. 
"However, the tremendous collaborative effort from everyone involved, ensured SGN could overcome these difficulties to successfully deliver a result for those scientists engaged in the fight against the global pandemic."