Date:
19 Nov 2020
Media library image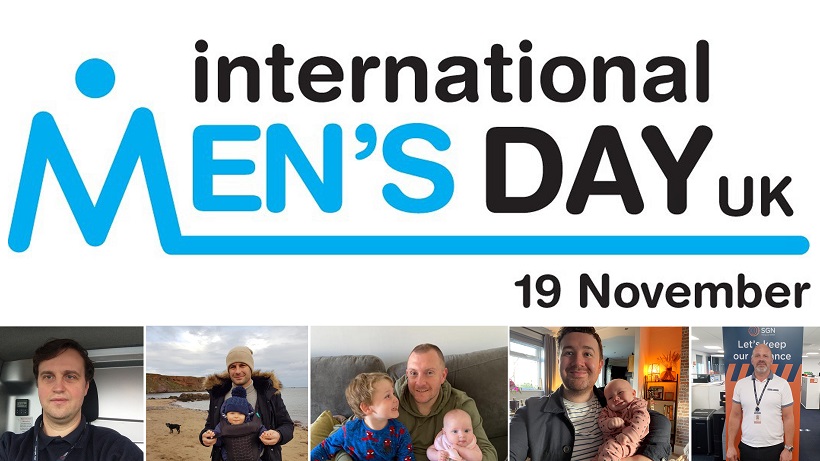 International Men's Day is an annual event aimed at raising awareness of men's wellbeing, highlighting positive role models and celebrating achievements
Following a difficult year, we've asked some of our male colleagues to share the challenges they've faced during COVID-19, the lessons they've learned and the advice they'd share.
Media library image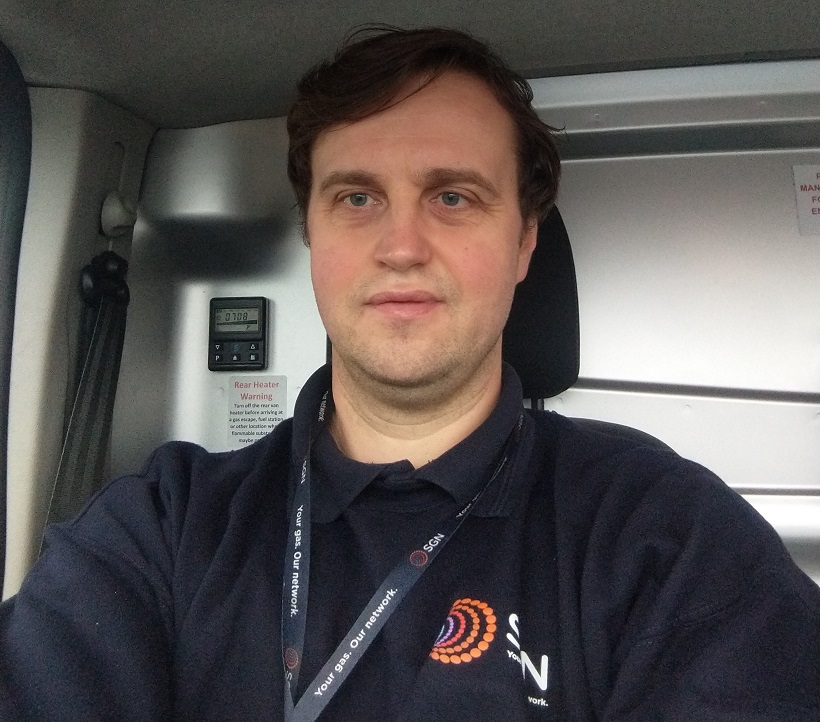 First Call Operative Danny is a carer for his terminally ill wife Maureen and he found lockdown to be a particularly difficult time as it meant shielding with Maureen while her usual care package was suspended.
Danny said: "Being extremely vulnerable, it was important nobody entered or left the house unless it was absolutely necessary. This meant we had to rely on help to pick up shopping, medicine and other essentials which certainly wasn't easy."
One of the key lessons Danny learned during this time was the importance of looking after yourself and that if you can't do that then you can't expect to look after anyone else. He also said he'd learned it's important to share what you're going through with someone else. He added: "They say a problem shared is a problem halved and I've been overwhelmed by the offers of support from friends, family and colleagues."
Media library image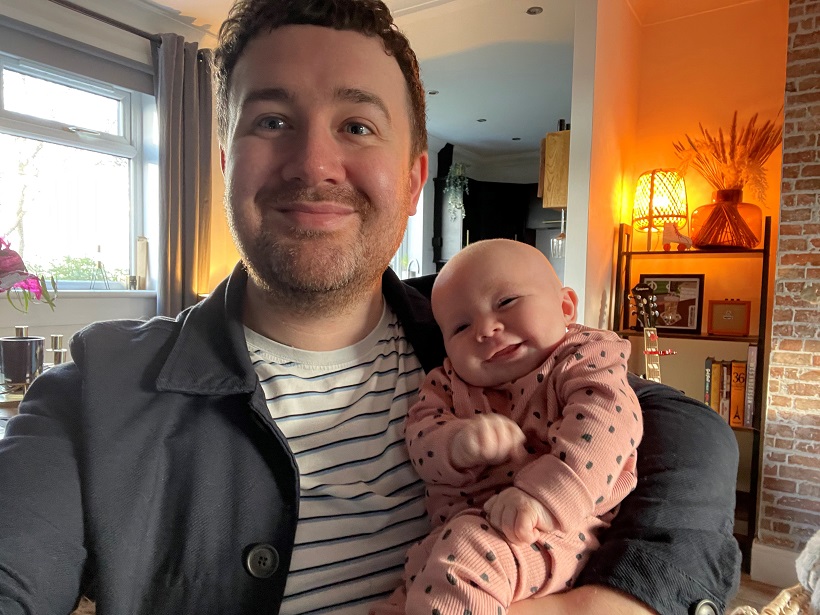 Digital Content Officer Marc has faced becoming a new parent and joining SGN all during lockdown.
Marc said: "Welcoming Penny into the world under these circumstances would have been weird enough – but as the new guy in the External Affairs team, I've also had to get to grips with a new job, new ways of working, and integrate myself with new colleagues – all via Microsoft Teams."
The social aspect of being in an office has been missed and described lockdown as feeling a lot like Groundhog Day. Marc has found getting up, dressed and ready each morning before work has really helped his focus and that scheduling more meetings breaks up the day.
He said: "Having a baby in the middle of a pandemic was one of the most exciting and scary experiences of my life – but the good far outweighs the rest. My partner Sinead is a champ but being around the house more to support her and not being out all day away from Penny has been a big positive."
Media library image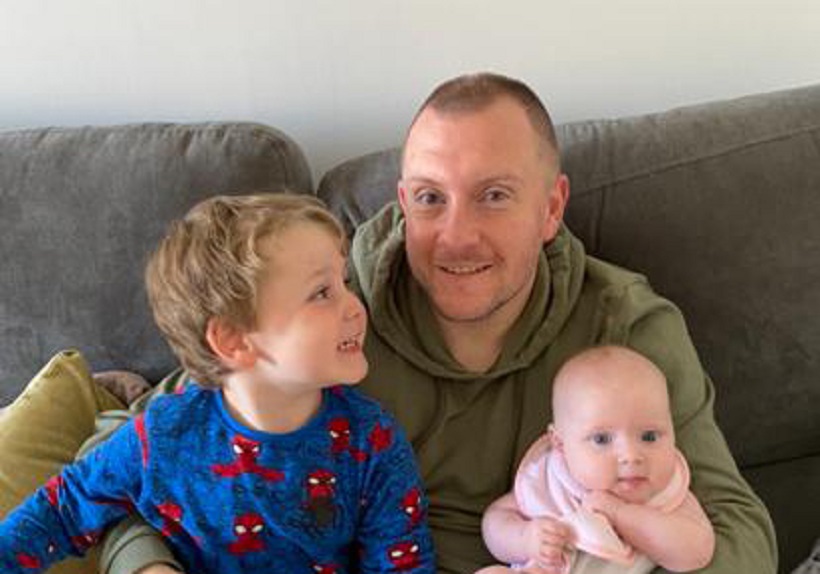 Marc wasn't the only father welcoming a new child during the pandemic. Communications Officer Danny became a father for the second time on 11 March, just before locked kicked in. Danny says his hospital visits were only slightly limited and feels lucky to have avoided the restrictions other new dads have faced over the last seven months.
Danny said: "The time between Ellie's birth and now has been very difficult, I won't try and sugar-coat it. Being stuck in the house, apart from once daily exercise in the beginning, with a baby girl and a 3-year-old boy would certainly try the patience of a saint at times.
"Lockdown has certainly had positive aspects though. As I've been working from home since the beginning, I've been able to spend so much more time with both Ethan and Ellie than I would have done in normal times, which although testing at points, has been a blessing." As difficult as it has been, Danny says the family are remaining positive and, although their area of Scotland has been placed in the highest level of restrictions, they're making the most of a difficult situation.
Media library image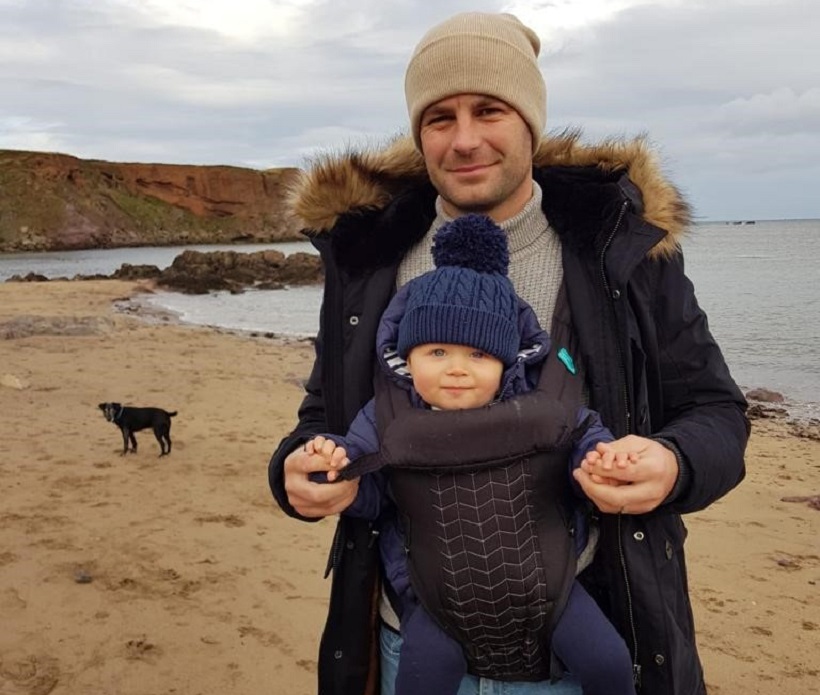 First Call Operative Kevin has found it hard being unable to mix with the family he has always been close to but is grateful that his son Lewis was born in December 2019 and was able to meet his gran and auntie before restrictions came into place.
Kevin says: "Close family members have missed out on important milestones and he's not been able to attend classes and interact with other children but we're making the most of it and trying to recreate some of the activities at home (making a lot of mess in the process)."
Kevin has found it's been important to stay active during lockdown and, as professional footballer, has been lucky that professional sports have been given the green light to continue. He says: "It's great to be back on the pitch again but I'm missing having fans in the stands to cheer us on, it really does make a difference."
Media library image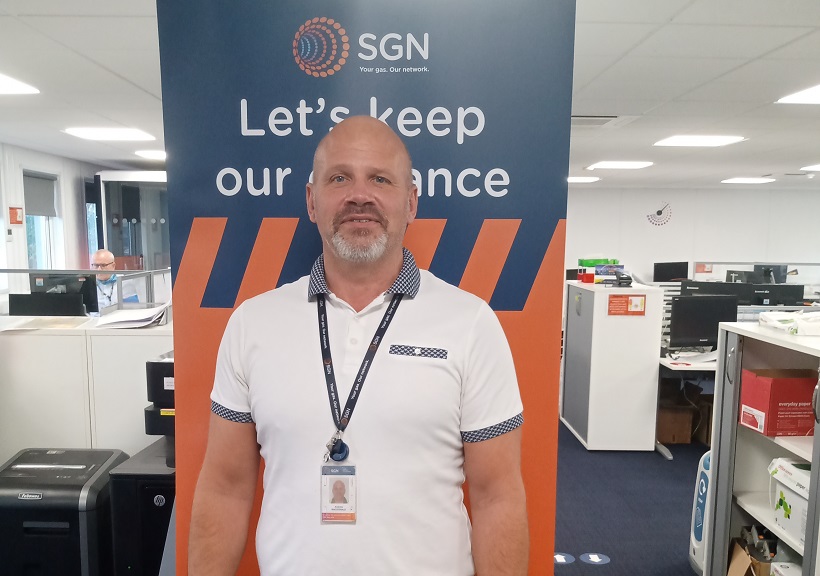 We also heard from Team Manager Andy who has found it challenging to visit his elderly parents during the pandemic. Both of his parents are in their 80s; his dad is independent and lives alone but still needs help, while his mum has dementia and lives in a care home.
Andy says the hardest part was not being able to see his mum for six months. He said: "We had regular phone calls but with her condition it was really quite challenging. Family are often considered a crucial part of patient care for dementia sufferers, so it was welcome news when restrictions were eased and we were allowed to resume face-to-face visits, even if they were outside. Unfortunately, as the cold Scottish winter is drawing in, we're having to limit these now."
Andy's dad's care package was also withdrawn and this meant alternating daily visits with his brother to make sure he was being looked after and still had social interaction.
Andy said: "There's no doubt 2020 has been a tough year for many of us but it's important to reflect on the positives. Situations like mine have shown the strength of families pulling together to provide care and support as well as compassion and understanding from friends and colleagues. Hopefully we're through the worst of it now and brighter days are ahead."
We're proud to be able to offer a range of support to our colleagues during these difficult times. From free counselling through our Employee Assistance Programme to additional help from our Mental Health Supporters, we're committed to making sure all of our people have someone to talk to and have access to tips and advice on maintaining positive wellbeing.