Date:
14 Oct 2021
Media library image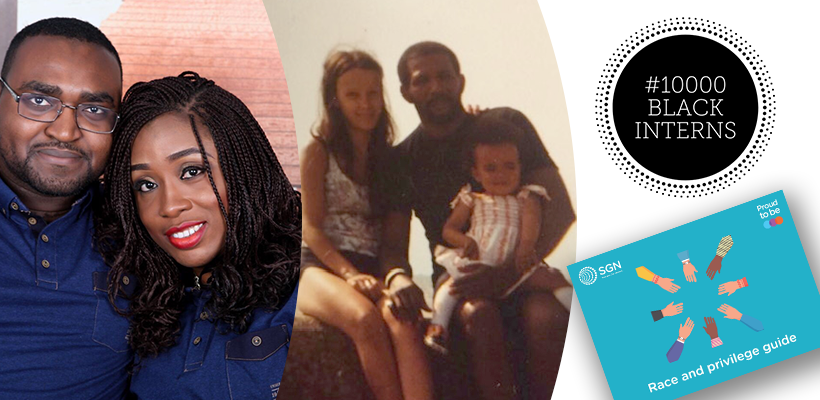 We're celebrating Black History Month across the company in a variety of ways to show solidarity with our Black colleagues.
There is a huge underrepresentation of Black people working in UK companies at all levels but especially in senior positions – there are no Black Chairs, CEOs, or Executive-level managers in FTSE100 companies. This means key decisions are being made which don't reflect the communities these companies work in which could unfairly affect Black people.
To address this, we're taking part in the Greater London Authority Workforce Integration Network Design Labs programme, created to tackle the underrepresentation of young Black men in the construction and infrastructure sectors.
It's part of our commitment to do more to better reflect the communities we work with and the programme is helping us to learn how we can better attract and retain people from different backgrounds, specifically young Black men in the London area. We're working alongside companies including Balfour Beatty, Thames Water and UK Power Networks to take action and learn best practices from one another. Our action plan will be published later this year.
We're particularly proud to be supporting and participating in the 10,000 Black Interns programme, which is designed to improve the diversity of the UK's professional industries by offering paid internships to Black people over five years. The internships will begin next summer, providing lifelong skills to our Black interns and hopefully help them to begin their careers in the energy sector.
Since holding our 'let's talk about race' sessions last summer and talking more openly about race in the workplace, many of our colleagues have expressed an interest in educating themselves so that they can play a part in the positive movement for change.
Earlier this month, we launched our race and privilege guide, part of a series of inclusion guides, which aims to provide an introduction to race and privilege, to improve understanding and to highlight practical steps we can take to create a more inclusive workplace.
We're also sharing the personal experiences of our Black colleagues. Debt Recovery Controller Tara spoke about her experience of growing up with a Black father and White mother and the racism the family faced because of this.
Tara said: "My first understanding of the colour of my skin came with the many questions asked of ignorant children: 'Why are you brown?', 'Where are you from?', 'Why is your hair so messy?'
"My father was Black Caribbean, and my Mother is English with a bit of Polish thrown in along the line for good measure. When it came to parents' evening, the kids would always ask 'why is your mum White?' and 'is she your real mum?' – these conversations would happen regularly. We would laugh it off and never address it privately.
"My mum wanted us to feel as normal as we possibly could. But I think in those moments, I understood on some level, that I was 'different'."
We've heard from Fuel Poor Coordinator Gloria and her husband Sunny, a Change Manager – Gloria has a successful YouTube channel with videos focusing on British culture and how it compares with where she was born. As part of Gloria's Living in England series, the couple have filmed a discussion together about their perspectives on Black History Month. The video is available to watch in full below and Gloria's other videos in the series can be found here.