Date:
22 Oct 2020
Media library image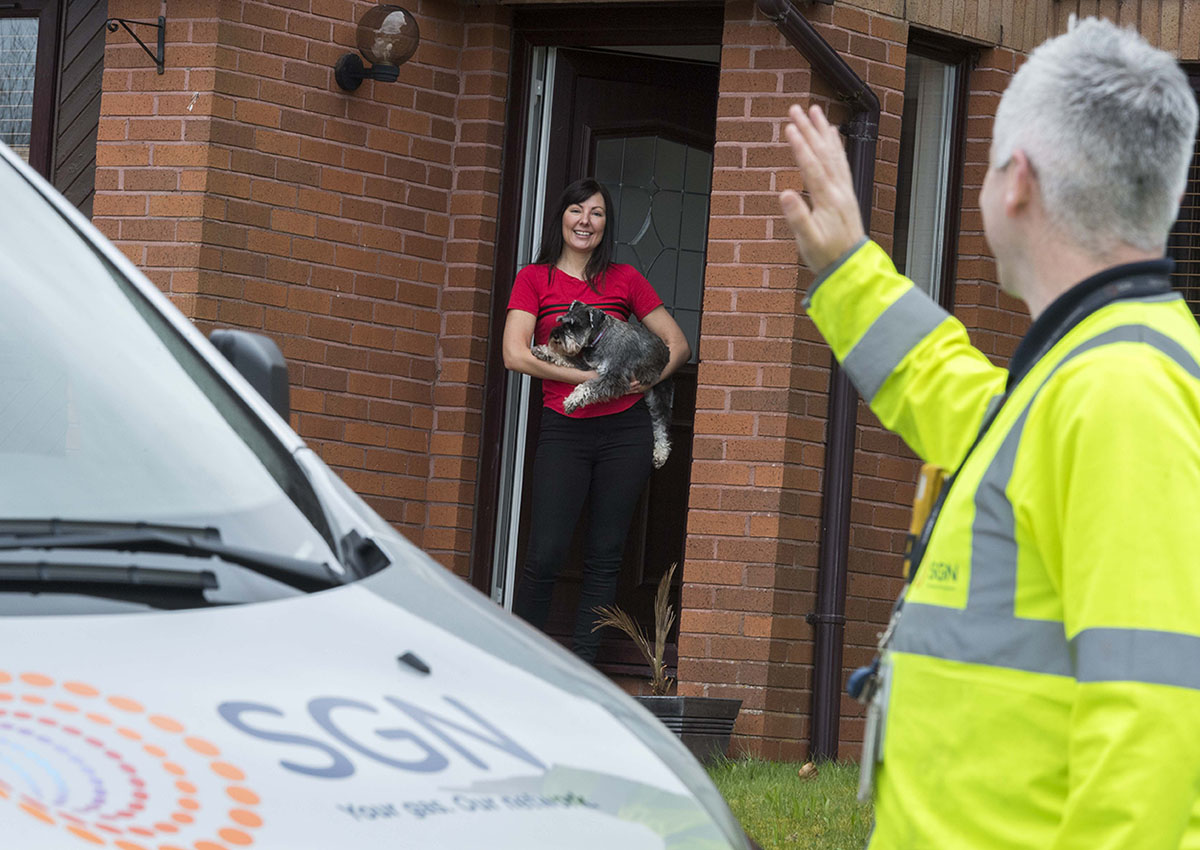 We're absolutely delighted our commitment to providing a 10/10 service to our customers has been recognised with three huge award wins at the prestigious UK Customer Experience Awards 2020. 
Our customers are at the heart of everything we do. We hold first place among Great Britain's gas distribution networks for customer satisfaction, and have held our first-place position for the past four years. Our wins at the UK Customer Experience Awards demonstrate how our colleagues' commitment to delivering a 10/10 customer service every time isn't just industry leading, but their efforts rival top UK organisations such as NatWest Bank and The AA. 
The virtual awards, held by Awards International on Thursday 15 October, celebrate incredible work by customer experience professionals in sectors from financial services to utilities. We scooped three awards: Gold in the Contact centre category, Silver in Customers at the heart of everything and another Silver award for Customer-centric culture.
 
Contact centre – Gold Award
Customer service is in our DNA and we're proud the judges highlighted the wonderful work our Customer Experience Centre does to help us deliver 10/10 service. Our team of 55, split across Perth and Portsmouth, answer 90% of calls in 30 seconds. They help keep our 14 million customers safe and warm by responding to over 206,000 queries a year over the phone, email, live chat, two-way SMS and social media. 
Customers at the heart of everything – Silver Award
The judges were impressed with all the work we do to support our customers, especially our vulnerable customers, and said we demonstrated how employee engagement and customer satisfaction go hand in hand.
We demonstrated how we go above and beyond to provide extra help to those who need it most and ensure our communication and processes are accessible to all.

Customer-centric culture – Silver Award
We're thrilled the judges recognised our commitment to delivering great customer service is strong throughout our entire organisation. Great customer service is in our vision and is one of our five values. 
We took sentiment from customer surveys and focus groups, as well as feedback from our teams during interviews and workshops, to highlight some of the many examples of the outstanding service we deliver and just how much it means to our customers.
Our Head of Customer Experience Maureen McIntosh said: "I'm delighted with the results of these awards and the recognition of how brilliantly we look after our customers. Delivering 10/10 service is in our DNA and I am incredibly proud of the support we give our customers as we keep gas flowing safely and reliably to our 5.9 million customers across the south of England and in Scotland."
CEO of Awards International, Neil Skehel, said: "This has been an incredible year for Customer Experience in the UK, and this event celebrates those who continue to make it the key brand differentiator for modern consumers.
"The teamwork on display during the presentations and the infectious enthusiasm of the finalists is inspiring, and it's safe to say CX in the UK is in safe hands with the organisations represented at this, our flagship event."