Date:
21 Jul 2020
Media library image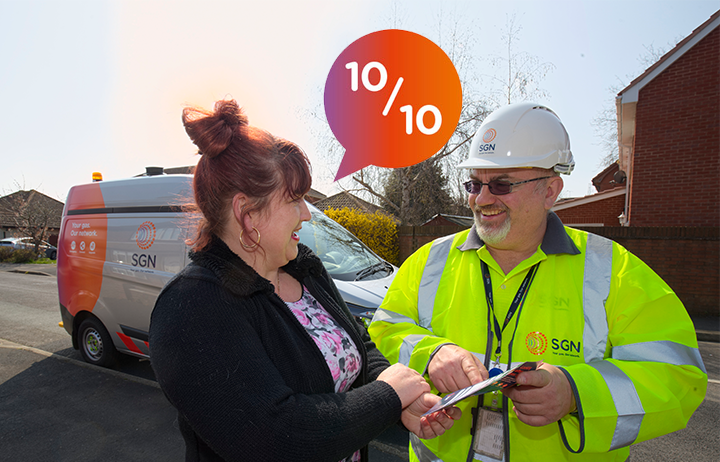 Our commitment to delivering a 10/10 customer service has been recognised with a bronze award at the UK Business Awards.
As part of the awards entry, our Head of Customer Service Maureen McIntosh and Customer Experience Manager Linda Spence delivered a presentation to the category judges on totally transforming our customers' experience. They fought fierce competition from New Bond Street Pawnbrokers, SmartSurvey, and 7billionideas to win bronze for the customer-centric organisation of the year, being pipped by the AA and Octopus Energy for the top prizes.
Their presentation emphasised our broad range of customers, from individuals living in fuel poverty through to vast commercial enterprises, and their varying needs. It also highlighted achieving our goal to become the number one gas distribution network for customer service through an ambitious three-year plan.
Our plan ensures a great experience that delivers value for all which is underpinned by seven guiding principles. These include getting it right first time, being easy to deal with, being on time and keeping our promises, and providing the information customers need. This required profound behavioural changes driven by Maureen McIntosh and her Customer Experience team.
Maureen said: "We're delighted to win the bronze award and it is testament to the hard work and dedication of not only our Customer Service team but also our people throughout the company. Our people go above and beyond every day to deliver a 10/10 service to our customers and we're thrilled their dedication and commitment has been recognised with such a prestigious award."
Glasgow-based Safety, Health and Environment Manager Grant Taylor was also nominated for the Leader of the Future award for his work inspiring and motivating the people of our company to make sure 'Everyone Home safe and well' is embedded in our ethos, with our Wellbeing Project team up for the Wellbeing at Work award.
The UK Business Awards 2020 were entirely online for the first time in the awards' history, with nominees presenting their entries to judges throughout the day before the winners were announced in the afternoon ceremony.