I joined SGN as a GNO1 in the Poole depot on recommendation from a friend. My past experience was very different, I had been a Marine Engineer with the Royal Navy and held a science degree from Plymouth University, however, joining SGN was the best decision I've made.
Media library image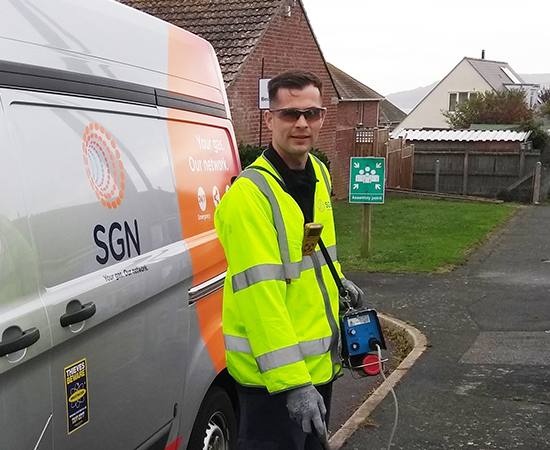 Recently, I completed training and am now a First Call Operative (FCO) which means I attend gas escapes reported by members of the public. Being based in the field, I get to discover quaint villages and fantastic views I've never seen before every week as we travel out and about for new jobs and repairs.
The best thing about my job is working with different people every day, helping customers from all walks of life and having the opportunity to develop both personally and professionally. The most challenging thing about my job (although something I still enjoy) is overcoming problems; be it a tricky route for a new service, detecting a major leak or staying safety aware of plant and hazards.
What I love most about SGN is the people I work with. It's great to belong to a team of hard-working, funny and friendly individuals. There are some real experienced heads about with endless knowledge and I've learned a lot from them.