Date:
19 Sep 2019
Media library image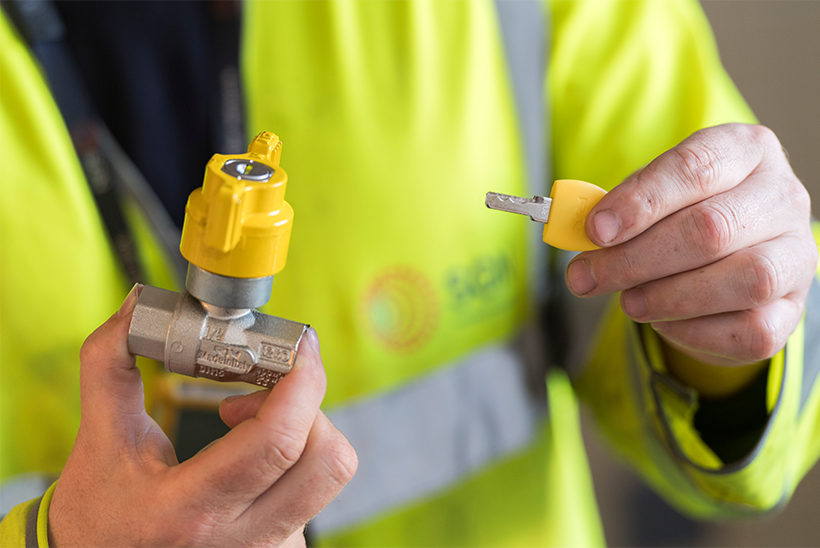 A free safety device from gas distribution company SGN designed to keep people with Alzheimer's safe in their own home has reached a huge milestone.
As part of Gas Safety Week and World Alzheimer's Month we're proud to announce this summer we installed our 500th locking cooker valve.
The simple safety device is fitted to existing gas cooker pipework keeping people, such as those with Alzheimer's, gas safe at home. When the valve is locked, it stops the gas supply to the cooker and eliminates the risk of the cooker being unintentionally turned on or left on.
We're already well on our way to reaching our next milestone with 570 locking cooker valves having been installed to date.
Since its launch, we've partnered with the other gas distribution networks across the UK and the locking cooker valve is now available nationwide in England, Scotland and Wales, keeping even more customers safe in their homes.
It's helped people like Shirley and her son Eddie. Shirley is living with dementia in Inverkeithing and is cared for by Eddie in the home they share. When Eddie is asleep or out of the house, Shirley has a tendency to switch on the gas cooker and then forget about it. As well as this risk to them both, Eddie's own health was suffering as he was losing sleep worrying about their safety.
Since having the locking cooker valve installed, Shirley has been able to continue living safely in the family home, retaining her independence and allowing Eddie to sleep peacefully.
To find out more about the locking cooker valve or to make a referral, visit sgn.co.uk/LCV or call 0800 975 1818.