Date:
27 Sep 2021
Media library image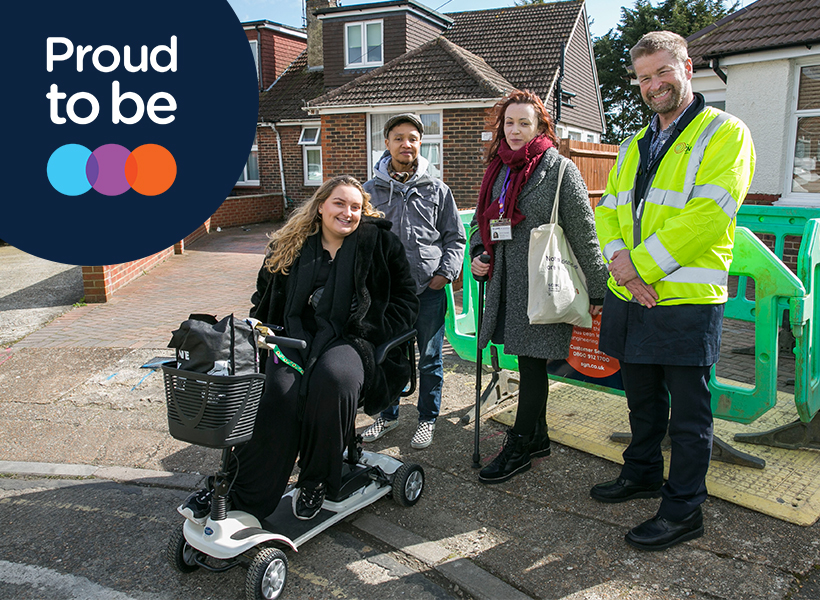 In a special message as part of National Inclusion Week, our CEO John Morea tells us why diversity and inclusion is important to the future of the company.
I've always thought SGN is a force for good. We do a lot of positive things for our communities: from working with charities in order to better understand our customers' needs, through to raising money for worthy causes and, of course, our CAP volunteering days where we've made real and practical improvements.
This is why diversity and inclusion is such an important part of our journey into GD2 and why I'm proud of the progress we've made over the past few years.
It can have a positive impact not only for the people we work with but across the business too.
Diversity of thought is really important to any business. Different experiences and different values need to be a part of the conversation so that we don't get caught out by groupthink, where a group of likeminded people have the same outlook and reach the same conclusions. We need to get different thoughts and views to help us make even better decisions that will in turn enrich our company.
To help make this a reality, we've been working to help attract diverse talent and we've been rolling out inclusive recruitment training to ensure equality of opportunity, including rewording job ads to make sure we attract people from a wider range of backgrounds.
But for me, inclusion isn't just about integrating those diverse voices but also about listening to our people already working with us.
I want to encourage everyone, particularly our managers, to reach out to their colleagues, to listen to the voices that don't usually speak up and make use of the hidden talents already working with us.
I know there will be some people out there who will think differently from the views that I've expressed and it's really important that we don't exclude those people.
That being said, our plans to diversify our company and have a wider impact on our industry will be with us for a long time to come and our progress will be regularly measured by the Board. Our Exec team is united and fully committed to this too and we're making sure leaders' objectives and incentives are aligned with the delivery of our D&I ambition.
Personally, I'm really looking forward to welcoming seven interns to the SGN family next summer as part of our commitment to the 10,000 Black Interns programme, aimed at improving the diversity of the UK's professional industries. It's because there's a huge underrepresentation of Black people working in UK companies at all levels but especially in senior positions – there are no Black Chairs, CEOs, or Executive-level managers in FTSE100 companies. This means key decisions are being made which don't reflect the communities these companies work in which could unfairly affect Black people.
We've also been working with the Greater London Authority as part of their Workforce Integration Network Design Labs programme, which you'll hear more about next month. It has been crucial in better understanding the gaps we have in our existing plans and looks to support young Black men in the London area.
Of course, diversity isn't just about race – it's about valuing our differences, including gender, age, sexual orientation, religion, ability and much more. Our D&I ambition, which will be ready to share with you soon, sets out how we plan to make progress in these areas.
But our work won't stop there – we're going to keep sharing your personal stories from across the business as part of vital awareness dates, such as Carer's Week, Armed Forces Day, Black History Month, both International Women's and Men's Days, and so many others.
The lived experiences of our colleagues is an integral step into better understanding our people and appreciating the diverse lives we all lead. It can help breed solidarity with one another and encourage positive mental wellbeing.
We want everyone working here to feel valued and welcomed and I want everyone at SGN to feel listened to and heard. My door is always open if anyone wants to speak with me, and feel free to approach me when you see me out on site visits – I want to hear your views and opinions and reassure you that they are as important as anyone else's.
We need to be respectful of one another's views and differences, encourage that diversity of thought, and work in cooperation with one another. We need to work together to level the playing field and make sure everyone is given a fair chance, regardless of their characteristics.
I'm proud to be playing a part in adapting our company so that we're fit for the future and I look forward to working with you on this important journey.
John Morea
CEO