Date:
26 Jul 2019
Cody Motherwell, aged 10, from Glasgow and Owen Campbell, aged 6, from Wimbledon have won the regional prizes for an annual school carbon monoxide safety competition at an awards ceremony in Westminster.
Organised by the UK's four gas distribution networks and supported by the Energy Networks Association, the competition calls for budding artists aged five to 11 to help raise awareness of carbon monoxide (CO) poisoning.
Media library image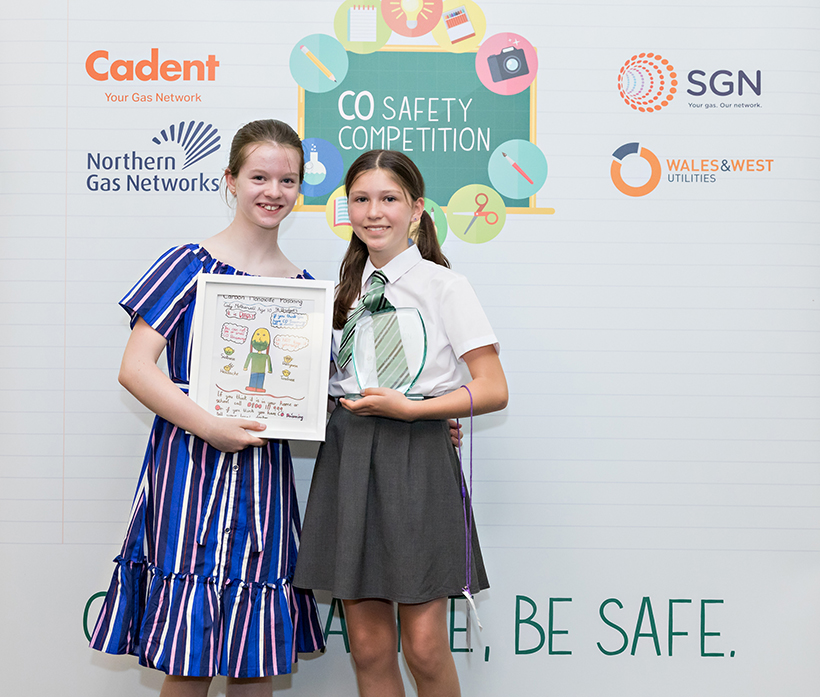 We received 1,143 entries in this year's competition from school children across our Scottish and southern England network area. Entries ranged from videos, posters, cartoons and poems, all designed to warn of the dangers of the silent killer.
Cody, who attends St Bridget's Primary School in Glasgow, trumped the rest of the competition by designing an informative and eye-catching poster showing the symptoms of CO poisoning, to win the regional award for students aged eight to 11.
Owen attends St John Fisher RC Primary School in Wimbledon and was inspired to enter the competition after we buried a time capsule at his school following our recent gas pipeline upgrade work in the area. He won the regional award for students aged five to seven.
On Thursday 11 July, Cody, Owen and their guests attended the national awards ceremony held in Portcullis House, Westminster. Hosted by MP Barry Sheerman, who co-chairs the All-Party Parliamentary Carbon Monoxide Group (APPCOG), Cody and Owen were presented with their awards alongside the other regional winners.
Media library image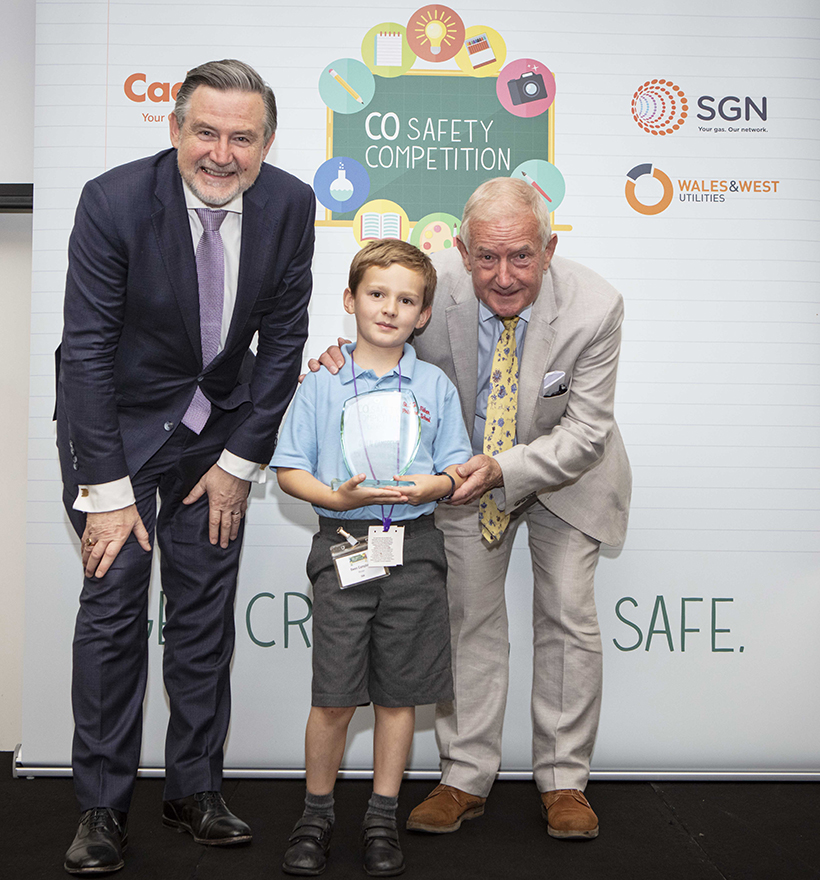 Sharon Dorrington, SGN Stakeholder and Community Manager, said: "Along with the other gas network companies, we were impressed by the number of creative entries that were submitted to this year's competition and we hope that the process involved has helped the students recognise the potential dangers of CO.
"CO has no smell, taste or colour and lives are lost every year because of CO poisoning. It's through awareness initiatives like this competition that safety messages such as getting gas appliances safety checked every year by a Gas Safe registered engineer, and the need for an audible CO alarm can reach more people across Great Britain and save lives."
The competition has now reopened and we're on the lookout for next year's winners. Budding artists have until Sunday 10 May 2020 to submit their entries.