Date:
11 Nov 2021
Media library image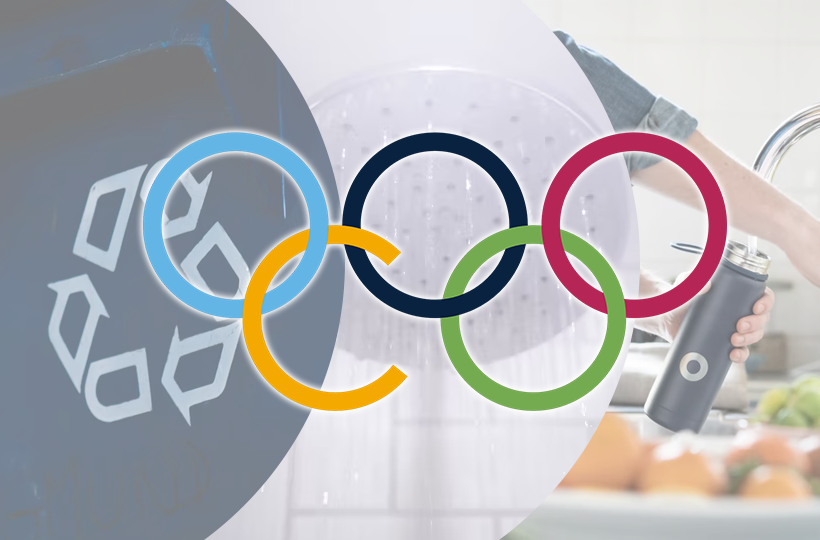 Over 60 of our people have saved over six tonnes of carbon as part of a month-long Sustainability Olympics as they prepare to pass the torch to another company.
Launched in October, we introduced the Sustainability Olympics in response to an idea from our Future Thinkers panel, a group of young people aged 14 to 16 from across Scotland and southern England who are interested in climate change, future energy solutions and STEM careers.
62 people signed up to take part in Olympic 'games' including switching off gadgets when they weren't being used, shortening showers, composting food waste, turning down their thermostats, changing their journey habits and putting clothes in a cooler wash.
In total, 6.38 tonnes of carbon have been saved which is the equivalent of 776,080 smart phones being putting on charge, or 16,034 miles being driven by an average passenger vehicle.
In true Olympic spirit, the Sustainability Olympics will live on as the torch is passed on to fellow gas distributors Northern Gas Networks, with the hope they'll surpass our total and pass the torch to another organisation to keep the momentum going.
Carolina Karlstrom, Senior Lead Environment and Climate Change at SGN, said: "When the Future Thinkers panel suggested the Sustainability Olympics, we thought it was a fantastic idea and a great opportunity for our people to make a real difference while learning about their personal impact on the environment. I'm so proud to see the huge carbon savings we've made and I'm excited to see how much carbon the people of Northern Gas Networks can save."
Hannah Jewison, Business Sustainability Lead at Northern Gas Networks, said: "The Sustainability Olympics concept is brilliant and as the gas distribution network for the North East, northern Cumbria and much of Yorkshire, we're really excited to be taking part. SGN has set the bar for our people and we're doing all we can to support our colleagues in making huge carbon savings. We're looking forward to passing the torch on to the next organisation and seeing even bigger savings being made."
If your company or organisation would like to take part in the Sustainability Olympics, please email environment@sgn.co.uk for the free resource pack.